Parlux
Eilish by Billie Eilish
Packaging Challenges
---
Eilish is the debut fragrance from Billie Eilish, whose inspiration for the project was "an appreciation for the human body".
"Fragrance has always been such an enormous part of my life and existence since I can remember, and it was a dream to create this scent and bring my ideas to life," Eilish wrote on Instagram.
Eilish also looks to make her products environmentally friendly as it aligns with her passion for advocating for action against climate change.
Parlux Ltd. partnered with Diamond to create packaging that captures the essence of the musical artist and do so sustainably.
Learn More about the Fragrance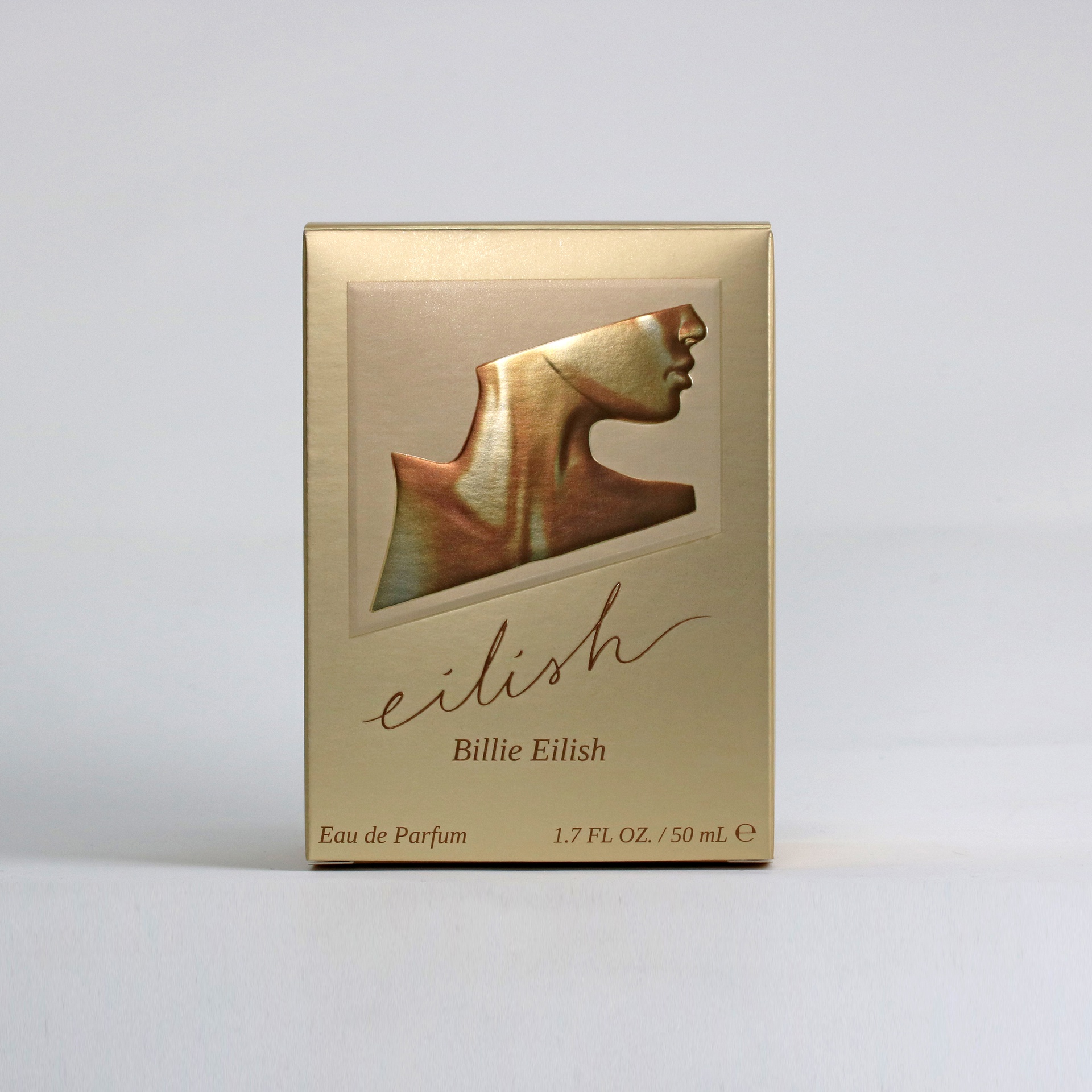 Creative Design
NYC-based Jon Michael Design was responsible for the branding, package design, and content creation for the Eilish fragrance product launch. Billie Eilish's love for the human body was the driving inspiration behind the bottle design. The agency worked closely with Ms. Eilish to create a beautiful silhouette of the body with fluid lines to introduce Eilish to the world.
Learn More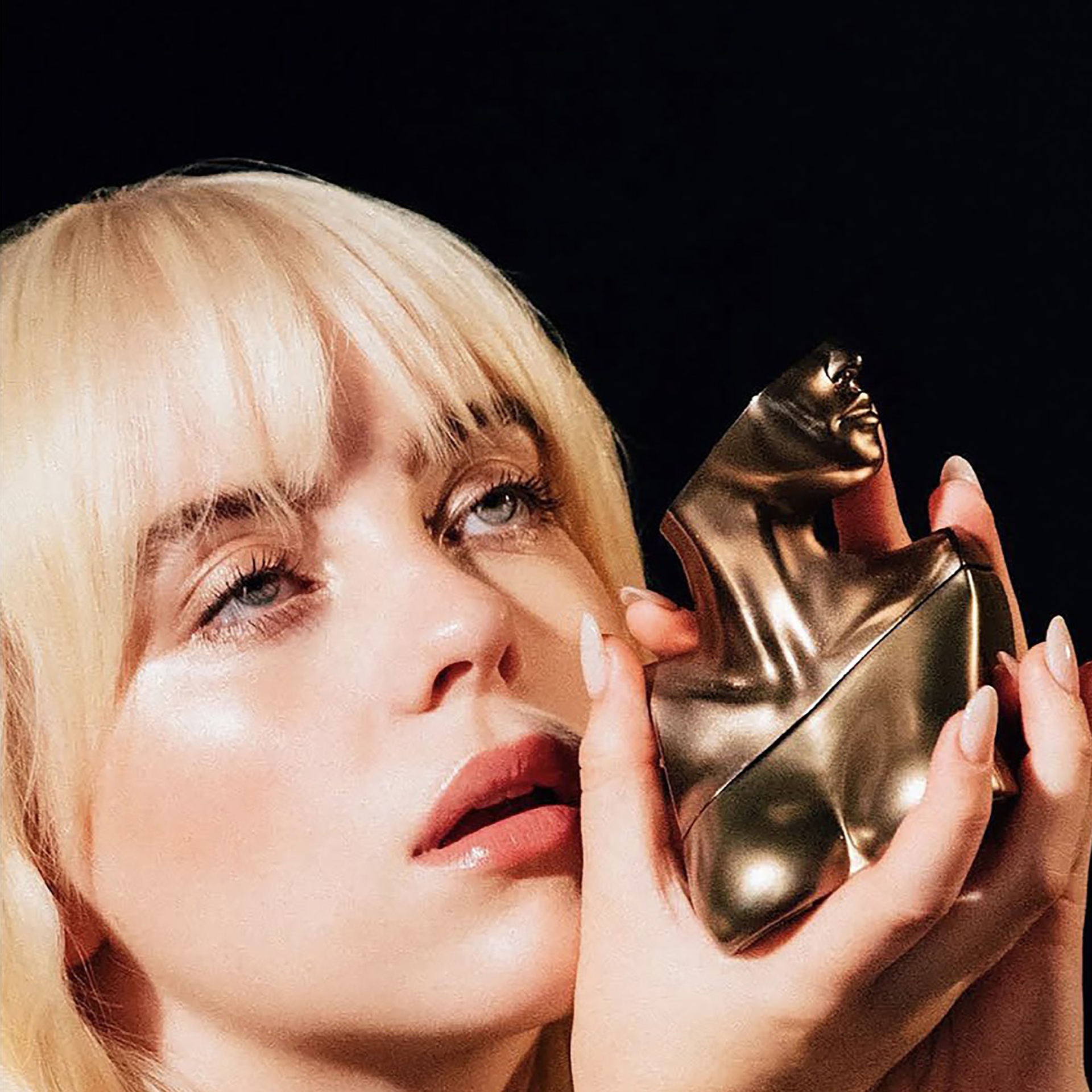 Recyclable Paperboard
The cartons were converted utilizing FSC-certified BillerudKorsnäs CrownBoard Prestige .017 FBB paperboard and offset printed with four color process, UV PMS brown, and UV gold inks, in-line with DiamondTouch soft touch coating, UV matte coating, and UV gloss spot coating over Envirofoil®.
BillerudKorsnäs CrownBoard Prestige™ paperboard was chosen for its unique combination of formability, strength, and printability, along with its environmental attributes.
Learn More about CrownBoard Prestige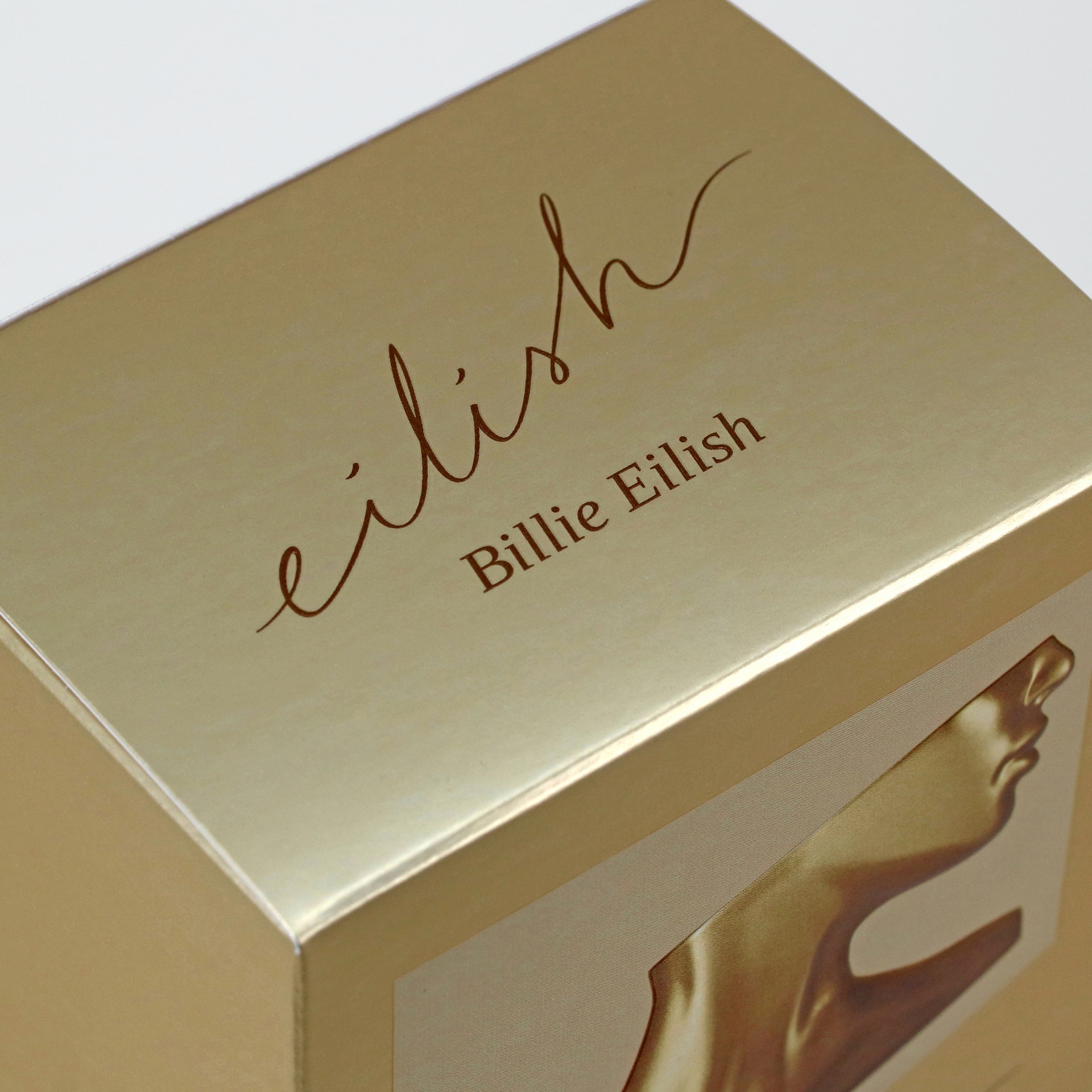 Crafted with Envirofoil®
Envirofoil's mirror-like finish makes it a perfect choice for conveying the stunning graphics. (Envirofoil® registers a reading of 850 on the 0 to 1,000 scale of a Gardner gloss meter, versus less than 800 for competitors.)
Transfer metallized Envirofoil® is manufactured with less than 1% of the aluminum of traditional foil laminates, reuses the film carrier multiple times, and is recyclable as paper – as certified by numerous U.S. and European laboratories.
Learn More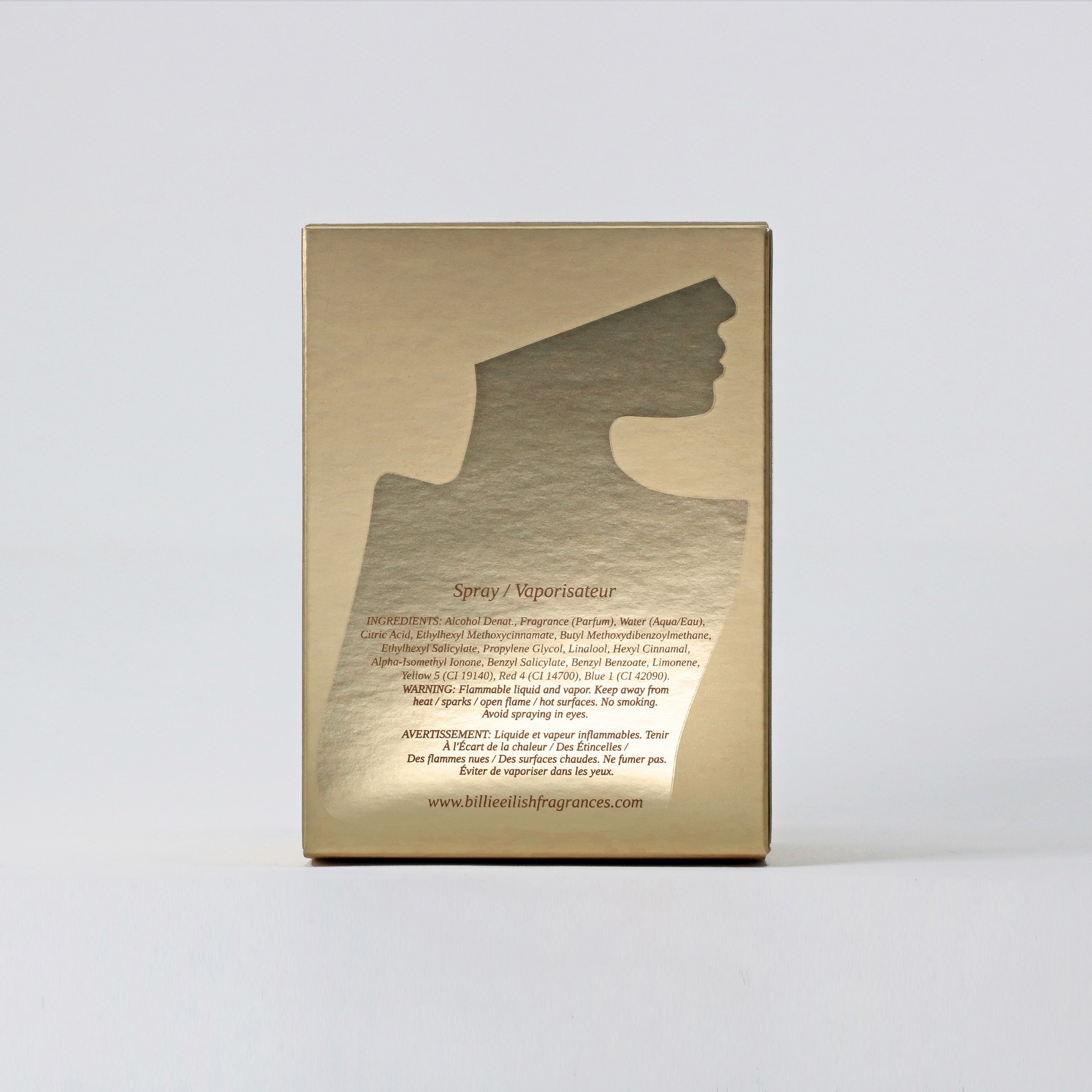 The Diamond Touch
The overall DiamondTouch soft touch coating adds an appealing tactile quality that promotes consumer interaction.
The UV gloss spot coating on the rear panel provides a striking contrast to the overall matte finish surrounding it.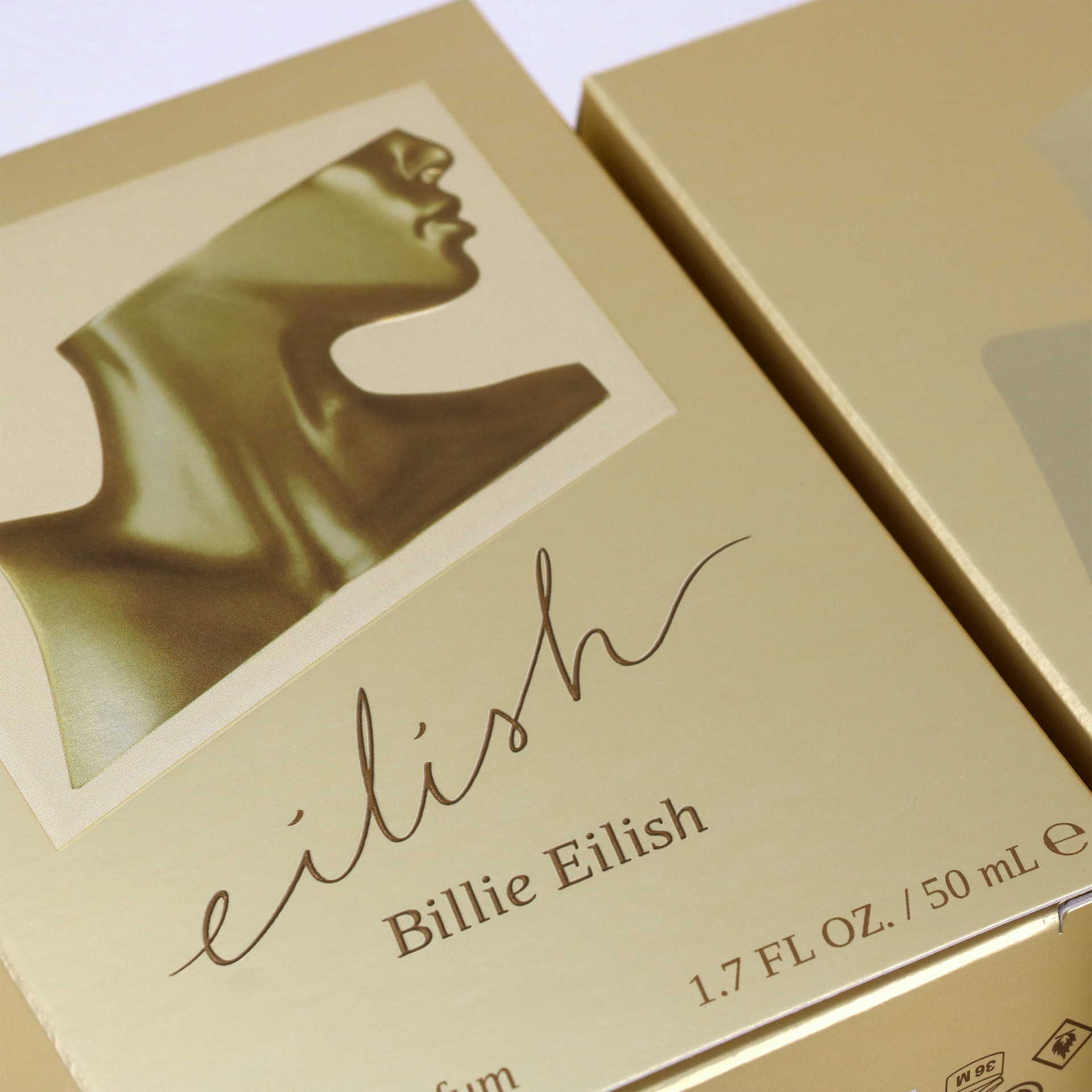 Multi-Level Embossing
Multi-level embossed accents, including the metallic bust on the front panel, adds dimension and complements the design of the primary container — a bottle gilded in amber bronze and inspired by Eilish's favorite areas on the human body: the collarbone, neck, and back.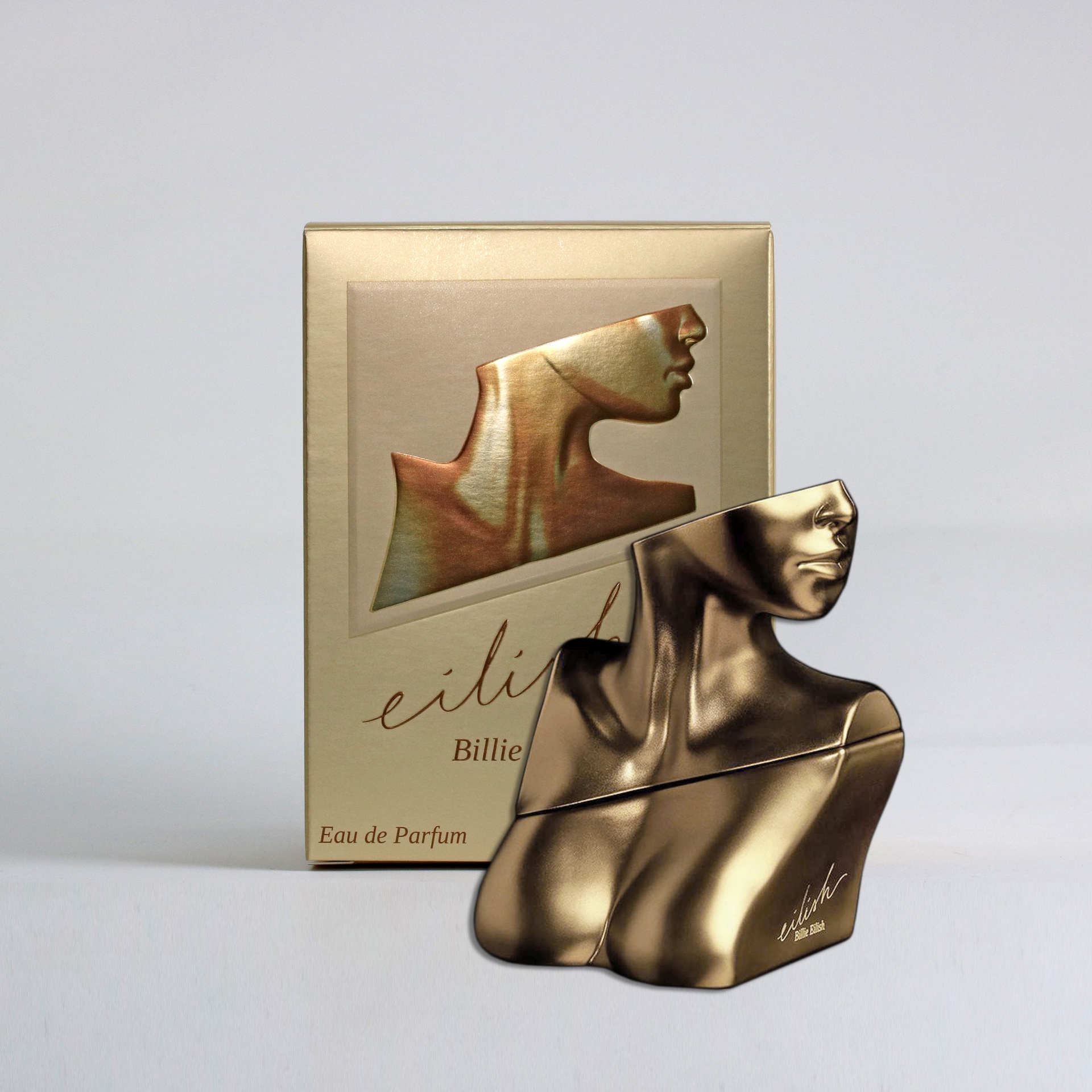 Sustainably Made
The core of Diamond's greenbox initiative – designs, materials, and methods – represents a comprehensive approach to packaging that minimizes environmental impact throughout the supply chain. These principles were incorporated into the design, and production of the Billie Eilish folding cartons.
The cartons were manufactured using 100% clean, renewable wind energy and produced in a Zero Waste to Landfill (ZWL) and Carbon Neutral (Scope 1 and Scope 2) facility.
Learn More about Sustainability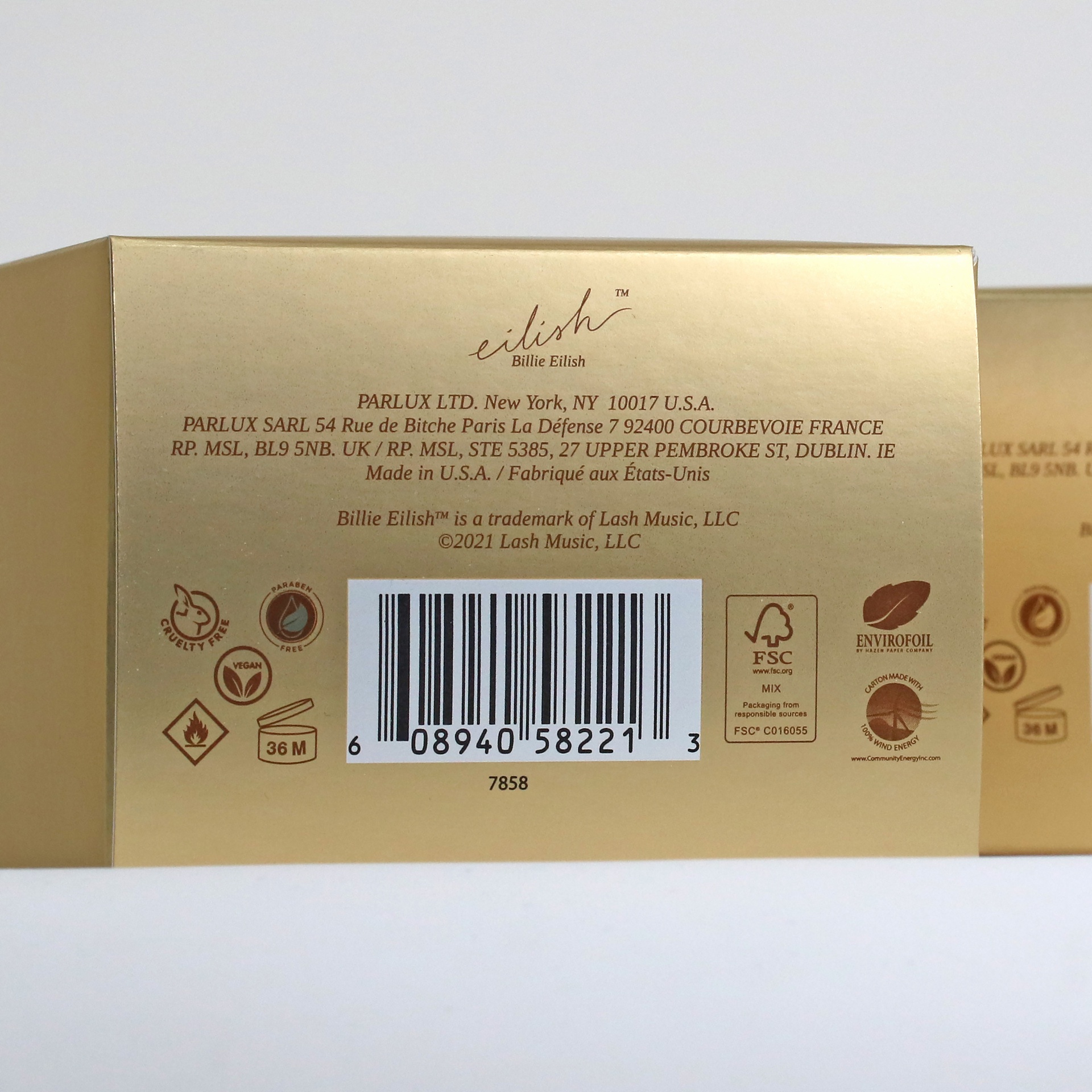 A Multisensory Package
The result is a stunning presentation that beckons from the shelf and delivers a multisensory product experience through unusual visual depth and haptic effects.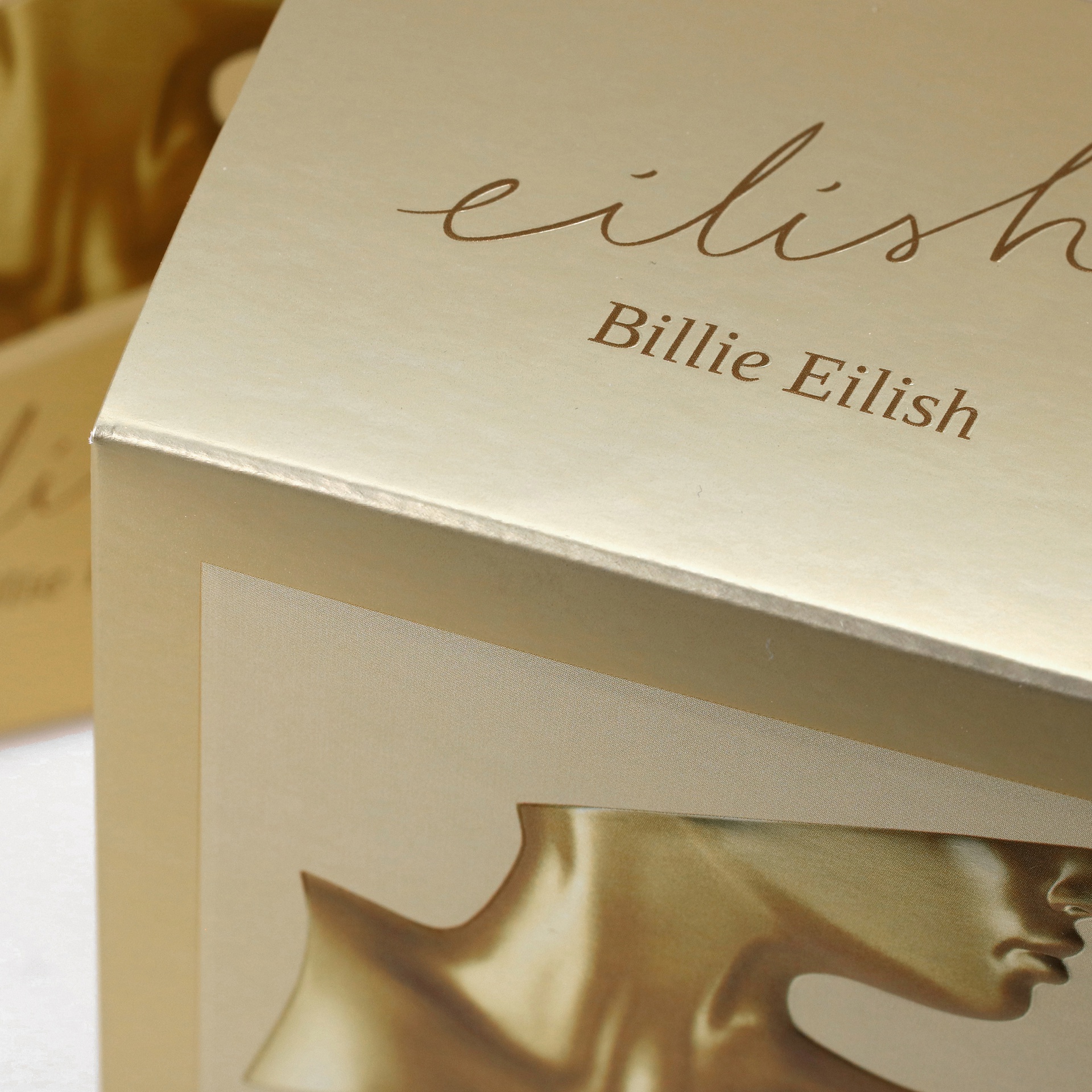 Official Video
---
"Eilish" is the debut fragrance from Billie Eilish. Watch the official commercial video.
Watch the Video
PaperSpecs Video
---
PaperSpecs provides designers with insights and tools to create printed pieces that WOW their clients, and this package does just that.

Watch the video "Eco-Friendly Billie Eilish Fragrance Packaging – Paper Inspiration No. 555."
Watch the PaperSpecs Video