Cold Foiling
---
Cold foiling, also known as cold foil transfer decoration, is a cost effective, more sustainable alternative to metallized polyester film or specialty foil board. The on-press application offers limitless design possibilities on paperboard packaging, including metallic and holographic decorative effects.
Cold Foil Benefits
Cold foils are available in silver and gold, plus stock and custom holographic patterns. The in-line, on-press application provides many new design possibilities:
Overprinting offers a limitless palette of colors
Perfect registration between foil and overprinted inks, coatings
Retains texture of substrates, as cold foil requires little pressure
Flexibility to produce large, solid areas with fine detail, halftones, small fonts, and knockouts
Upscale product differentiation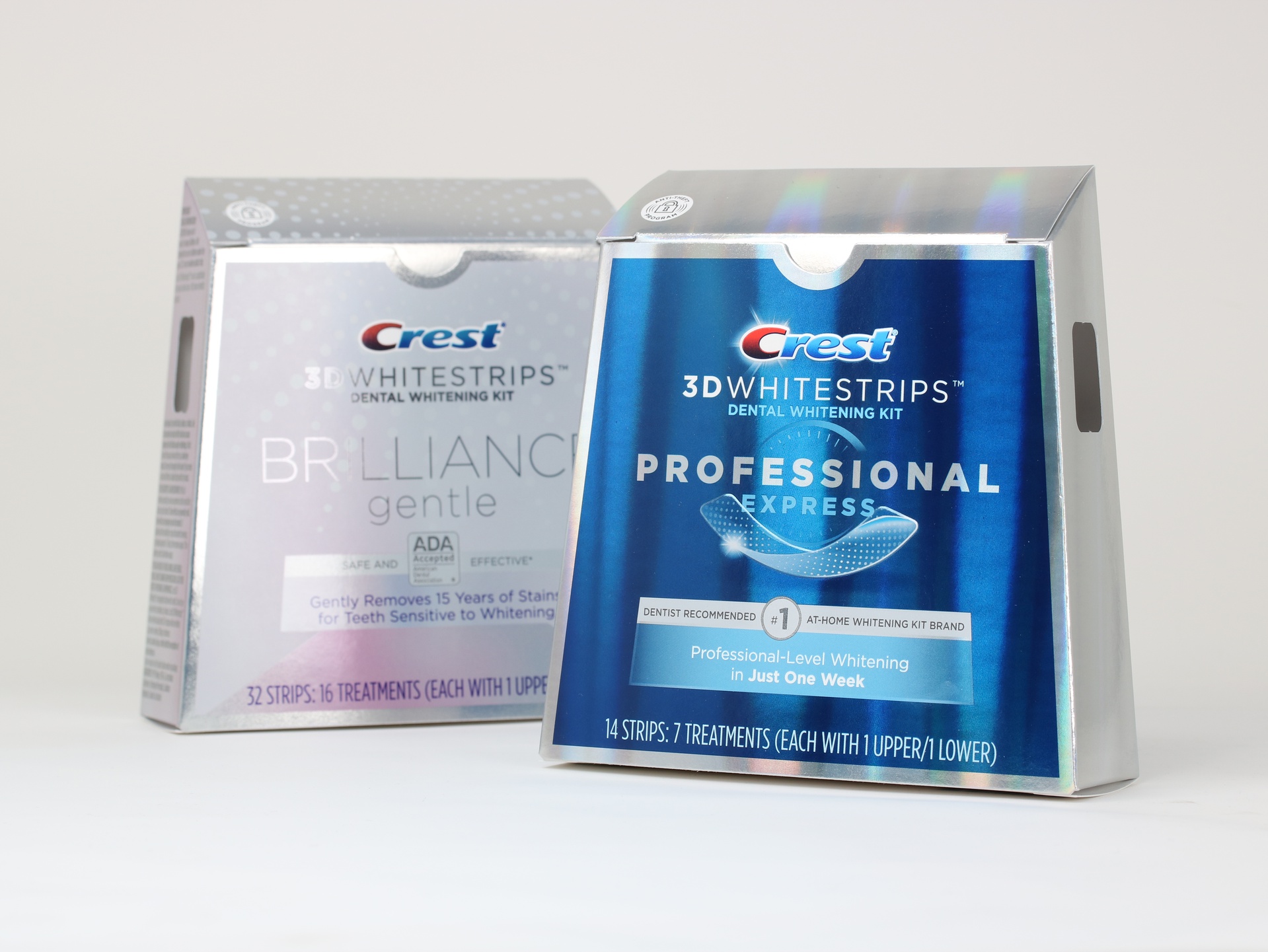 Cold Foil Process
During the offset printing process cold foil is applied to an adhesive image using a standard printing plate. The foil is affixed to the printed adhesive, creating an image prior to the application of printing inks. The foil that does not adhere to the adhesive remains on a thin polyester liner, with waste then directed to a rewind spool. Because the adhesive is applied on press like an ink, no stamping die is needed. Once printed, the cold foil image is often overprinted with UV inks and coating to provide a durable surface. Because it utilizes a printing plate, tight registration is maintained between the foil, inks, and coatings.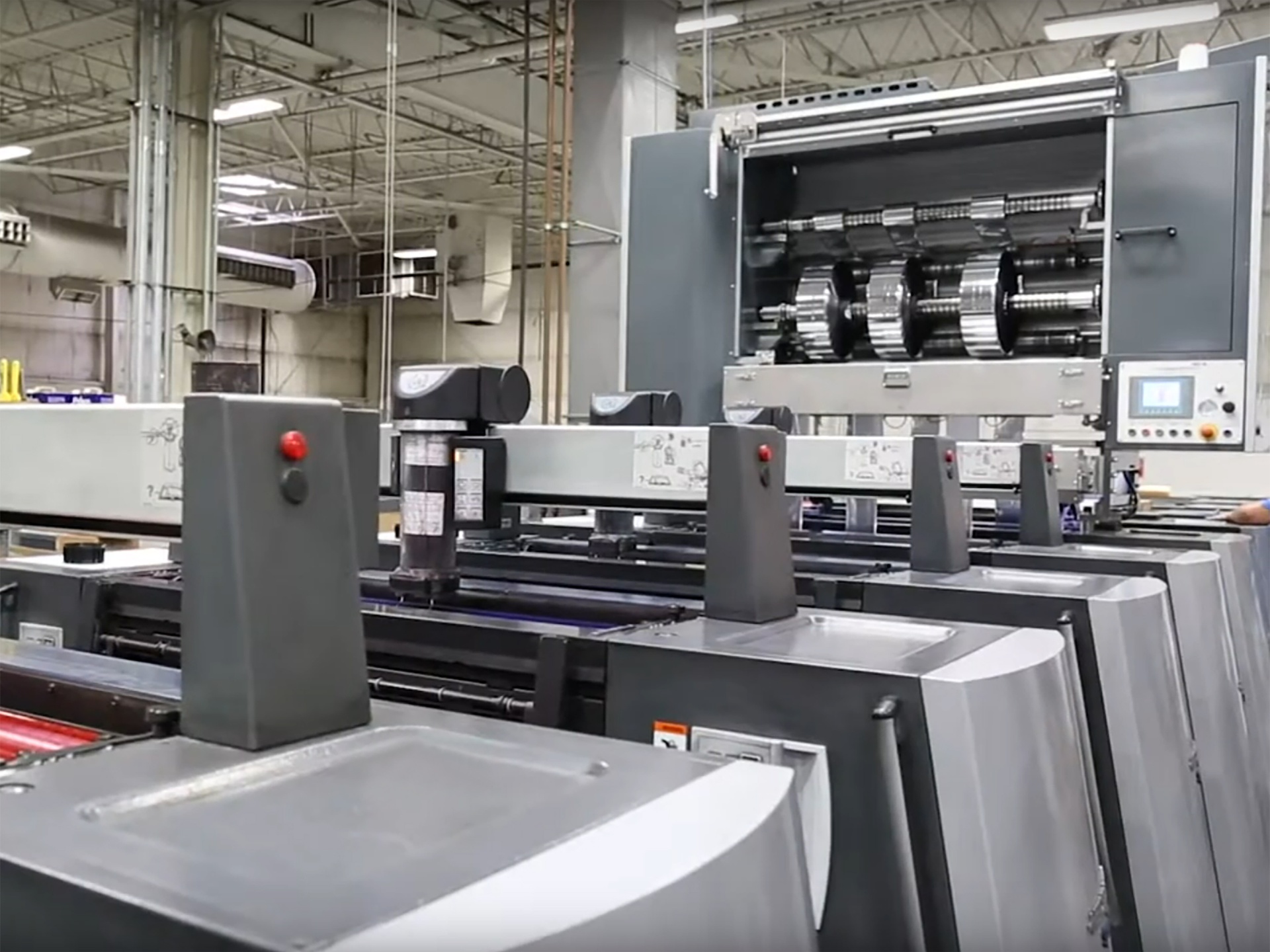 Cold Foil Introduction (video)
---
Cold foil adds value and luxury to packaging. Learn how it helps deliver impact in the retail environment.
Cold Foil Module (video)
Diamond Packaging recently invested in the latest cold foiling technology to cost-effectively deliver in-line metallic and holographic effects. The video was produced to demonstrate our new state-of-the-art Compact Foilers CF1000PM cold foil module mounted on a Heidelberg Speedmaster XL 105 offset press.
Sustainable Benefits
Diamond's cold foil decorative effects enhances the printed surface while providing more sustainable benefits:
Foiled cartons are recyclable*

The PIRA study validates the recyclability of paper products decorated by both the traditional hot stamp and cold foil processes

The study also finds that neither hot nor cold foil decorated products would give rise to problems found in other decorating processes that may render the decorated paper products unsuitable for recycling
Pira International, Surrey, UK, a third party research firm, was commissioned by the Foil & Specialty Effects Association (FSEA) to conduct the study and produce the findings, which have been compiled in a 11-page study.
*Source: Pira International. Repulpability of Foil-Decorated Paper. 2008.
Download the Study

Georgia Tech Repulpability of Foil Decorated Paper
A study conducted by Georgia Tech's Renewable Bioproducts Institute and commissioned by the Foil & Specialty Effects Association also demonstrates that foil decorated paper and board do not create problems in the recyclability/repulpability of paper and/or board in a common repulping process.
*Source: Georgia Tech. Repulpability of Foil Decorated Paper. 2020.
Download the Study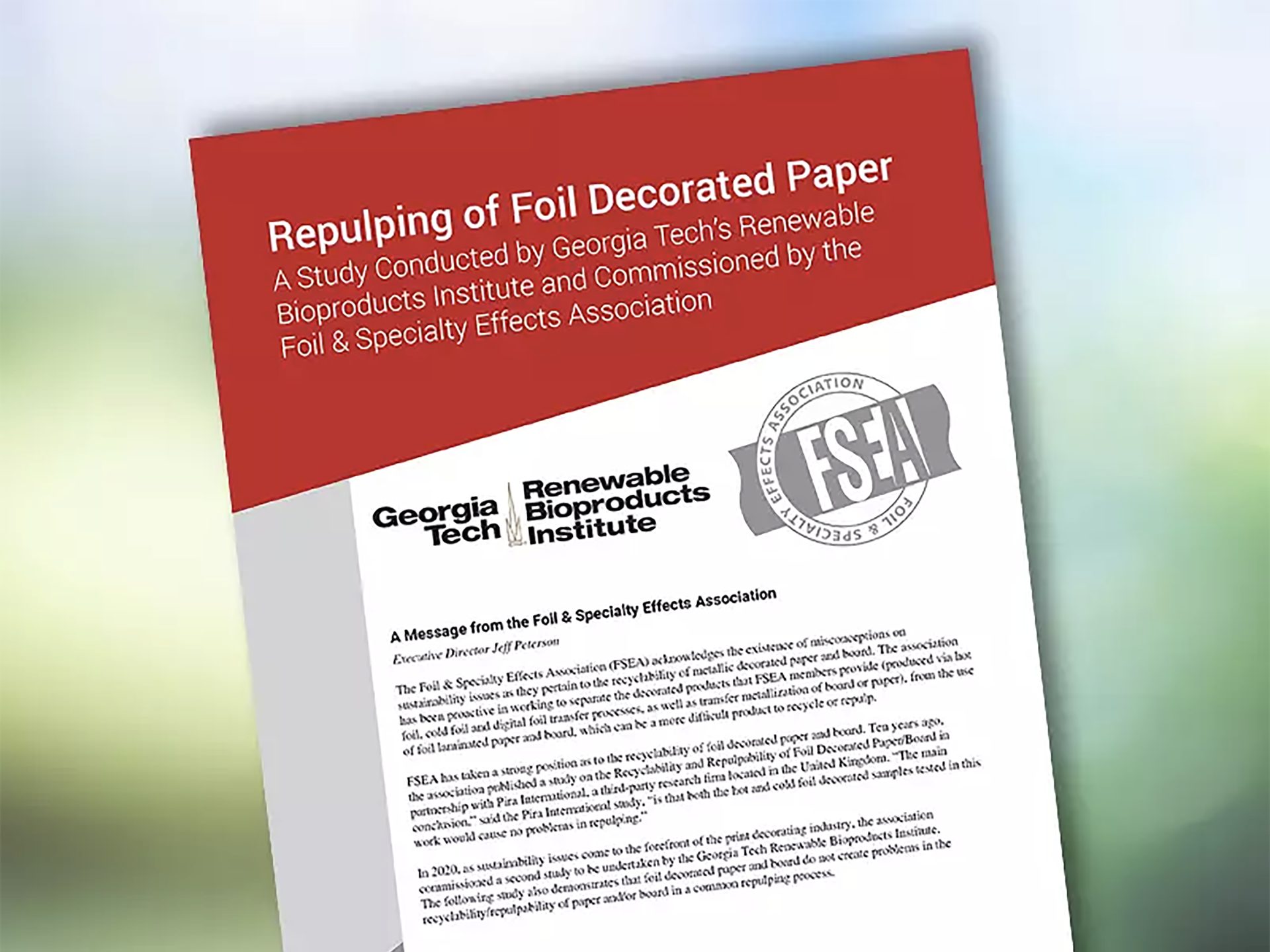 Foil Cheat Sheet
Ready to wow your customers with foil? Interested in learning about the different foil methods for decorating your packaging?
The Foil & Specialty Effects Association (FSEA) and online hub PaperSpecs have introduced the Foil Cheat Sheet, a metallic foil decorating reference guide for graphic designers. It includes sections detailing and illustrating each of the following techniques and materials: Hot Foil Stamping, Cold Foiling, Toner Digital Foil, Varnish Digital Foil and Foil Substrates. The advantages and disadvantages of each type of metallic foil process also are given.
Request a PDF Copy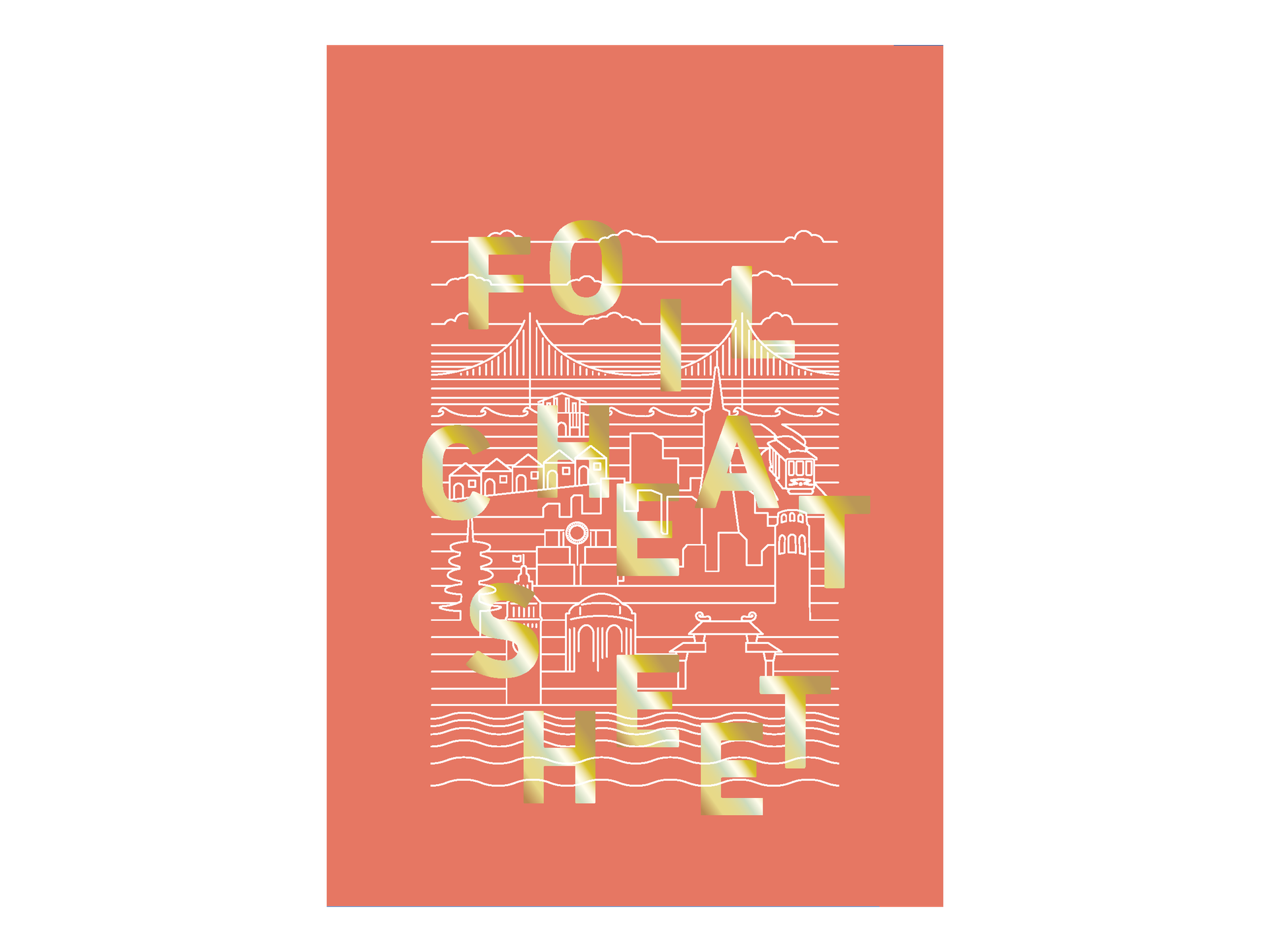 Sample Kit
Contact us for more information on our capabilities or to request a free folding carton sample kit. The kit includes examples of different substrates and capabilities, including specialty UV coatings, cold foiling, foil stamping, embossing, and windowing. All are designed to attract the consumer's attention when and where it matters most—at the point of sale.
Contact Us