Jan. 10, 2023
Diamond Produces Packaging for New Billie Eilish No. 2 Fragrance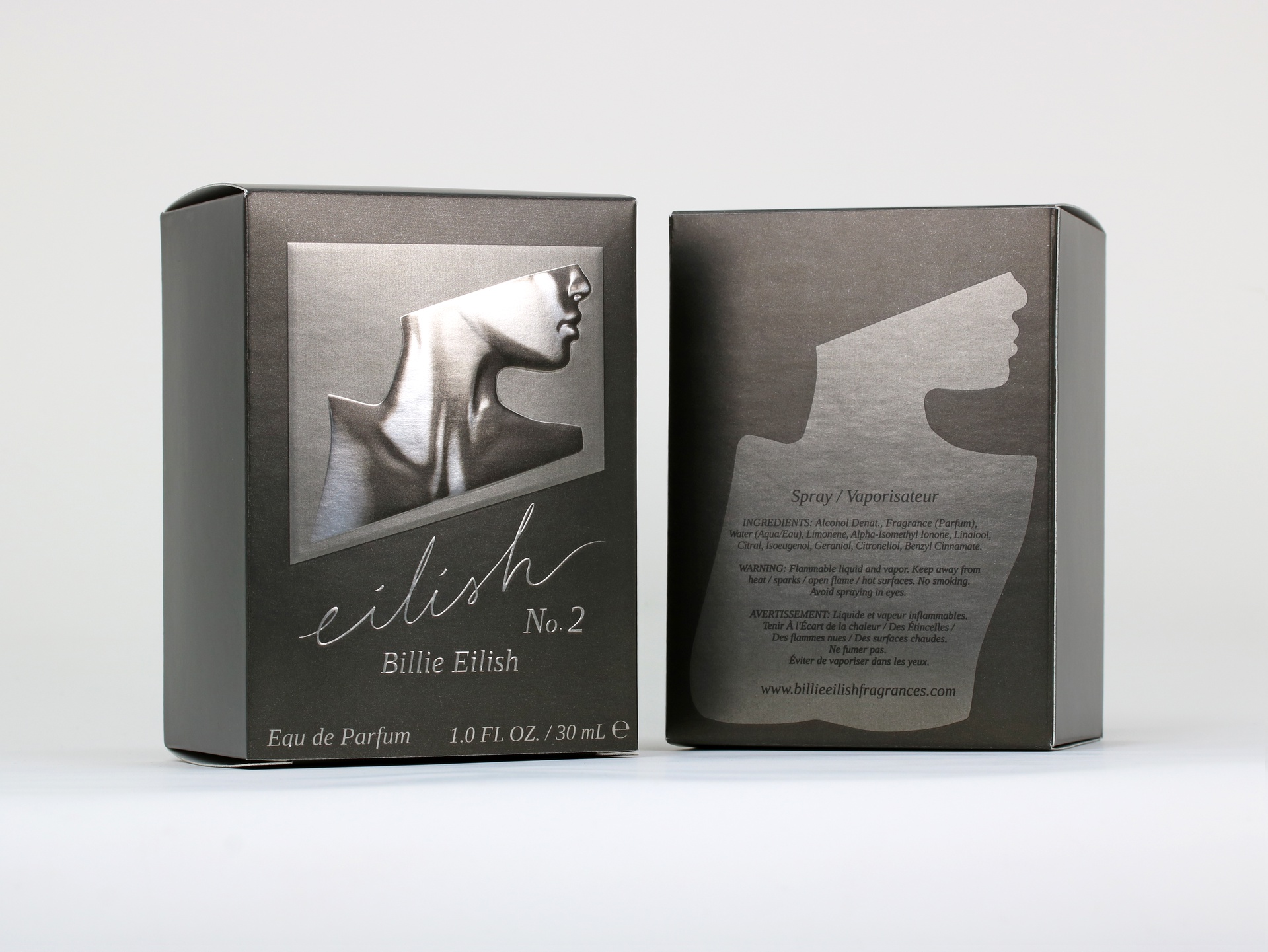 Blog
Eilish No. 2 by Billie Eilish
---
Diamond Packaging recently produced the folding cartons for Eilish No 2, the new fragrance by Billie Eilish.
In creating her second signature fragrance, Ms. Eilish was guided by her synesthesia, which involves all her senses to visualize and see the color, texture, and shape that her new fragrance represents.
"I had these ideas of this kind of darker, rainy, gray world for Eilish No. 2, and wanting to incorporate the feeling of Eilish, with elements of that warmth and sweetness, but then with a spicy, woodsy twist for a more sultry and wet feeling," Eilish wrote on her website.
As with the original fragrance packaging, the stunning folding cartons deliver a multisensory product experience through unusual visual depth and haptic effects, but articulated in a dark, metallic grey slate.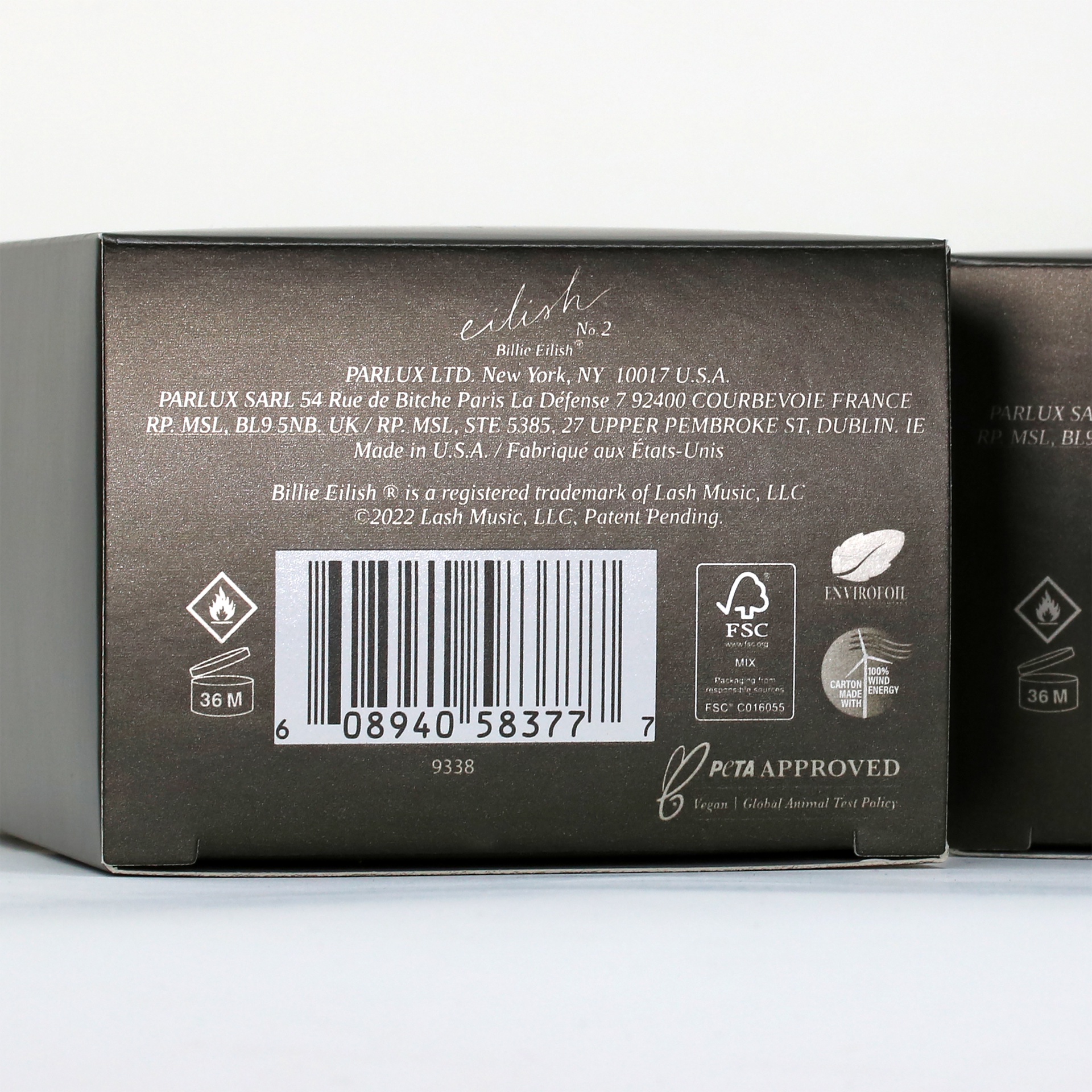 Multi-Level Embossing
Multi-level embossed accents, including the metallic bust on the front panel, add dimension and complement the design of the primary container — a bottle gilded in gunmetal grey and inspired by Eilish's favorite areas on the human body: the collarbone, neck, and back.
Sustainably Made
The cartons were sustainably manufactured using 100% clean, renewable wind energy and produced in a Zero Waste to Landfill (ZWL) and Carbon Neutral (Scope 1 and Scope 2) facility.
Learn More About Sustainability