Award-Winning
Diamond's design engineers are renowned in the packaging industry for innovation and creativity, producing designs that stand apart from the competition.
Their dedication is reflected in numerous packaging awards and honors (over 400 packaging awards since 2000), but more importantly in customer satisfaction.

Learn More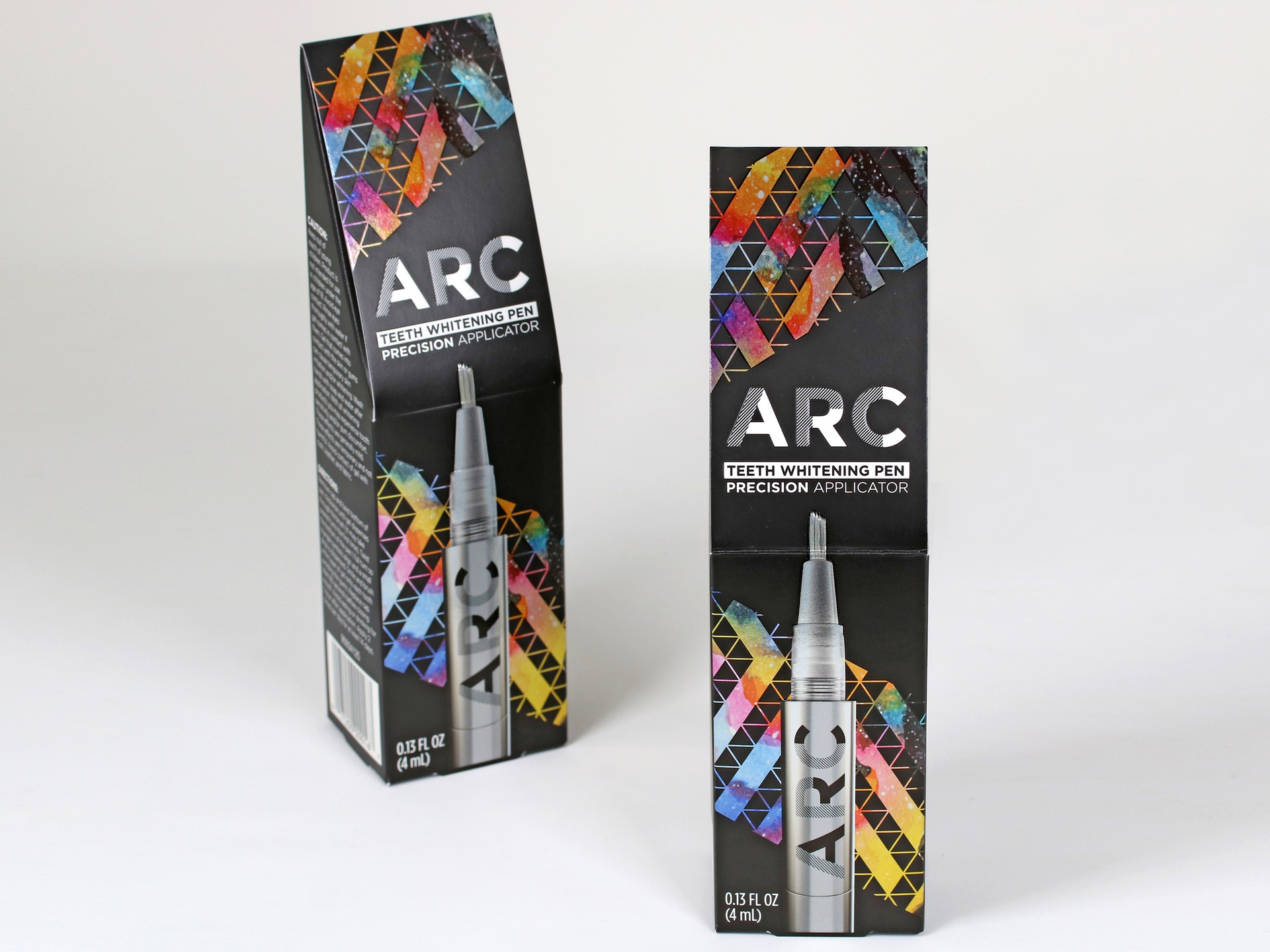 Customer Focused
From concept through completion Diamond provides an array of design services. Whether creating custom folding cartons or captivating displays we always focus on meeting the needs of our customers. Our services include:
Structural design, using ArtiosCAD software
Package improvements
Prototypes
Die line exchange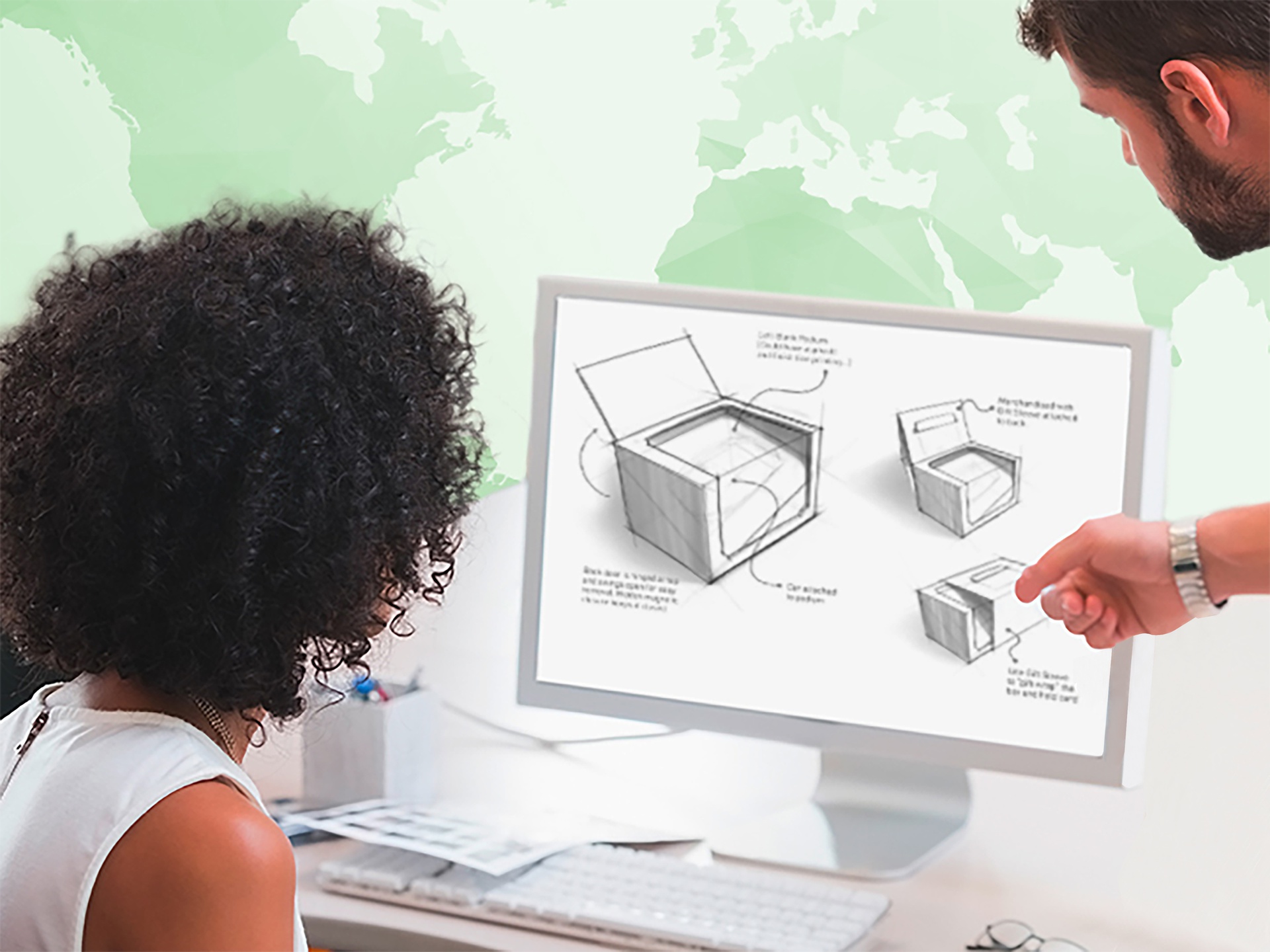 Fast Turnaround
Diamond's commitment to you is reflected in our outstanding service. Our staff routinely turns projects around in less than two days and can transmit conceptual ideas using any of the following methods:
Secure File Transfer Protocol (FTP)
Email
Disk
Teams, WebEx, and Zoom video conferencing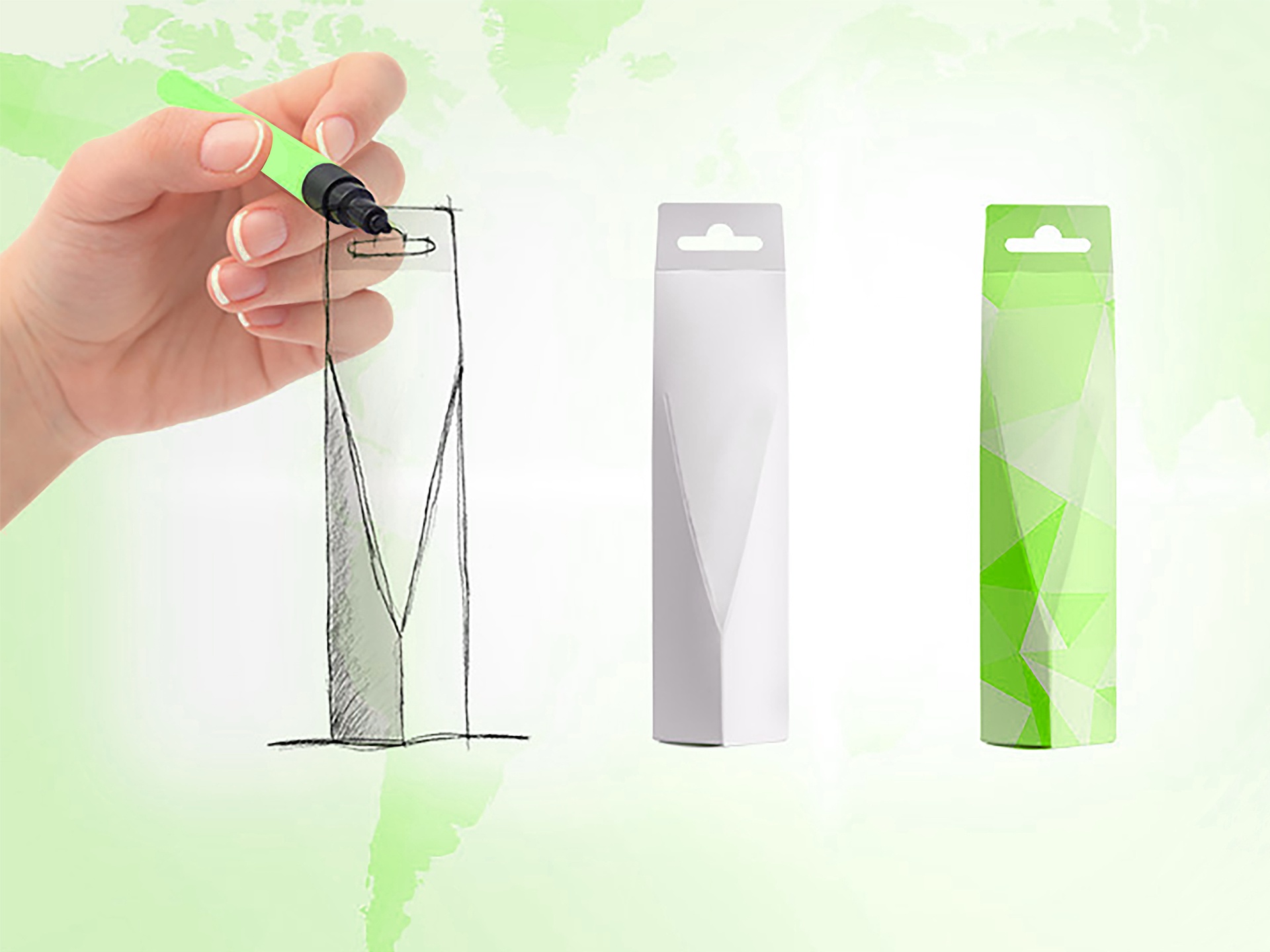 First Moment of Truth
Most are familiar with the role that packaging plays at the First Moment of Truth (FMOT) — at the point of sale (retail, online) — and the Second Moment of Truth (SMOT), when a consumer purchases and begins to actually use the product. However, as e-commerce continues to grow, secondary packaging is evolving to support the Zero Moment of Truth (ZMOT), when a consumer researches, or is made aware of a product, prior to purchase (Internet, TV, print ads).
A well-designed package that surprises or delights consumers can add distinction, reinforce the positioning of an upscale or luxury brand, and build awareness of the company's sustainability efforts.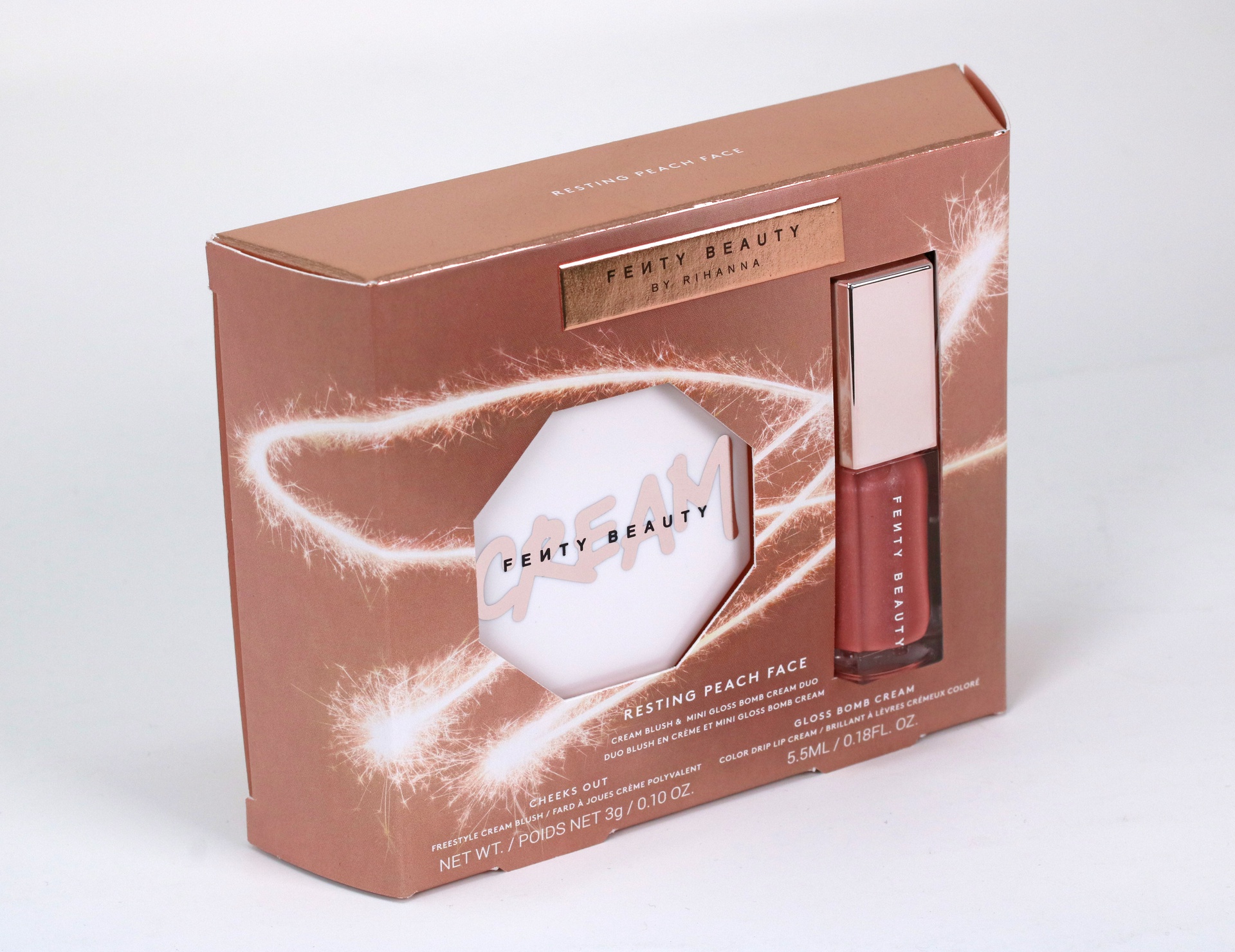 Global Reach
As part of the Global Packaging Alliance® (GPA), Diamond and its alliance members offer packaging solutions to companies operating on an international scale. Customers receive responsive, localized service, award-winning creative designs, identical product specifications and consistent brand recognition, resulting in unparalleled worldwide packaging support. In addition, our global partners enthusiastically share creative ideas and designs, giving you access to more resources than ever before.
Learn More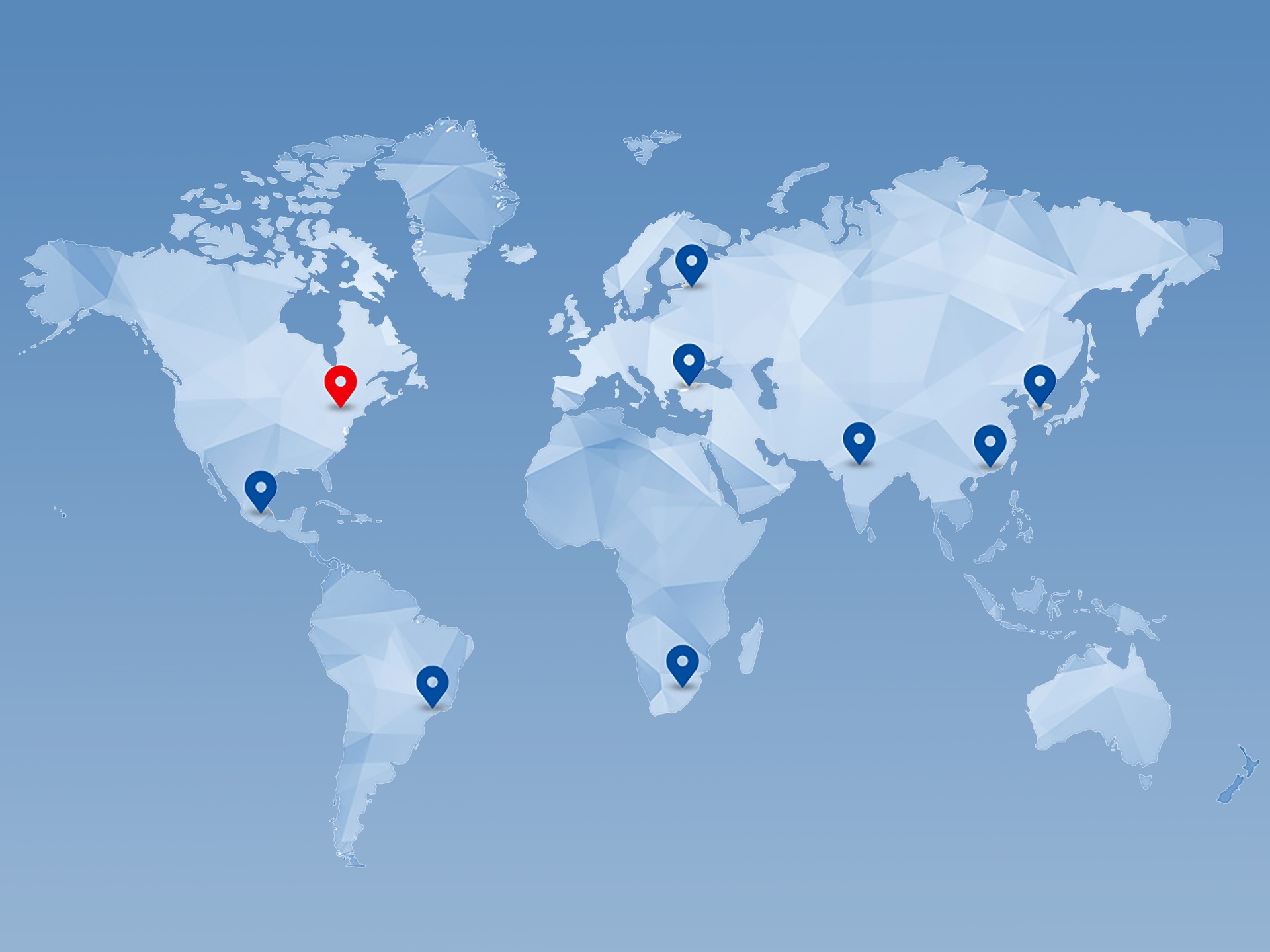 Gable-Top Folding Cartons
---
The iconic gable top design immediately catches the eye and invites closer inspection, while being functional, durable, and sustainable.
Ole Henriksen
This Ole Henriksen Pre-Party Juice Makeup carton stands out on the shelf thanks to its structural design, UV gloss spot coating, gold foil accents, embossing, intricate banana-shaped die cutting, and windowing that proudly displays the products inside.
Request a Sample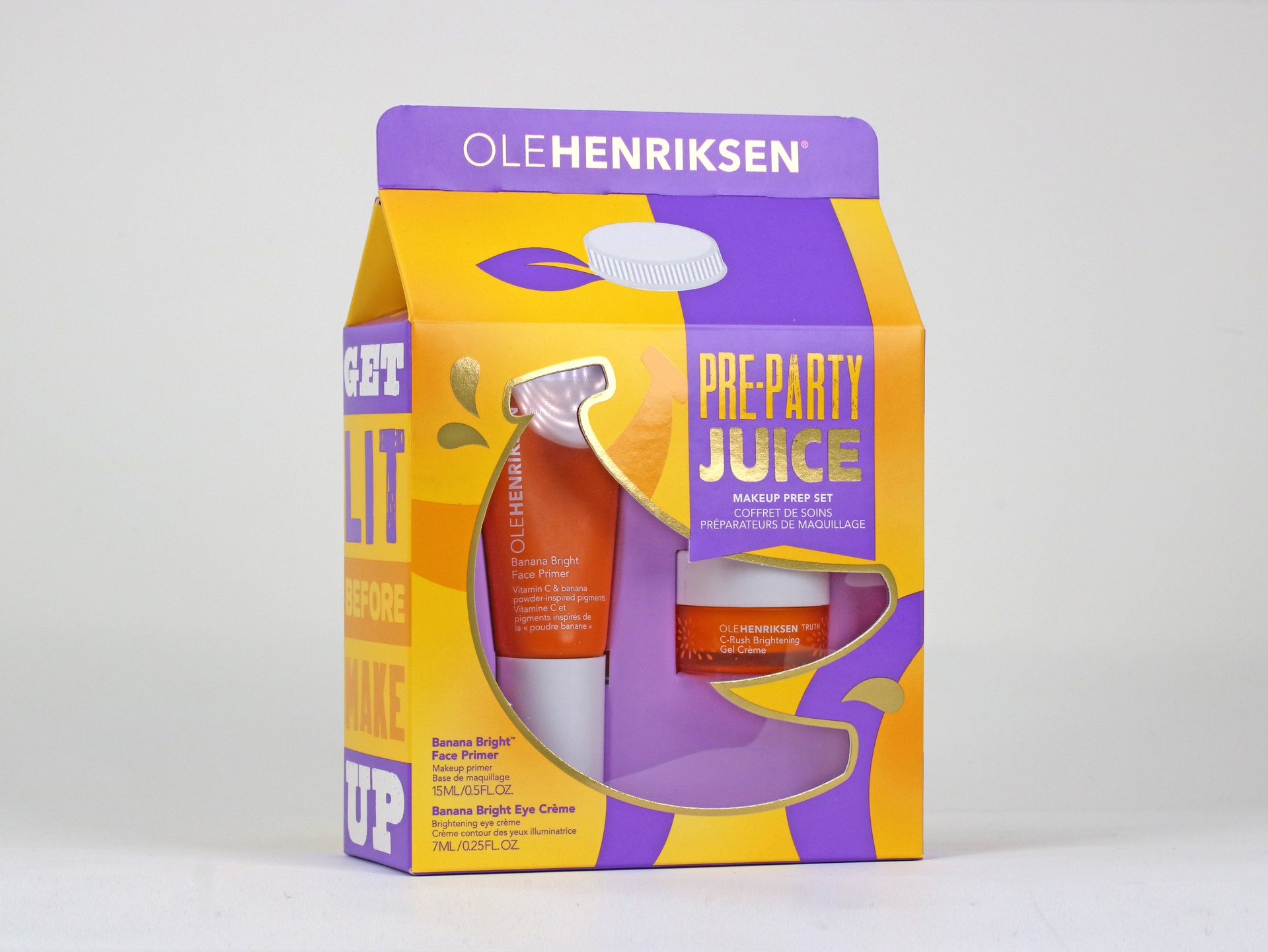 L'Occitane
These L'Occitane Care Package homes have oodles of curb appeal and feature a gable top roof and pastel colors. Plus, they were manufactured sustainably with Neenah 100 PC White Vellum paperboard made from 100% post consumer waste (PCW) fibers, using 100% wind energy, in a Zero Waste to Landfill (ZWL) facility.
Request a Sample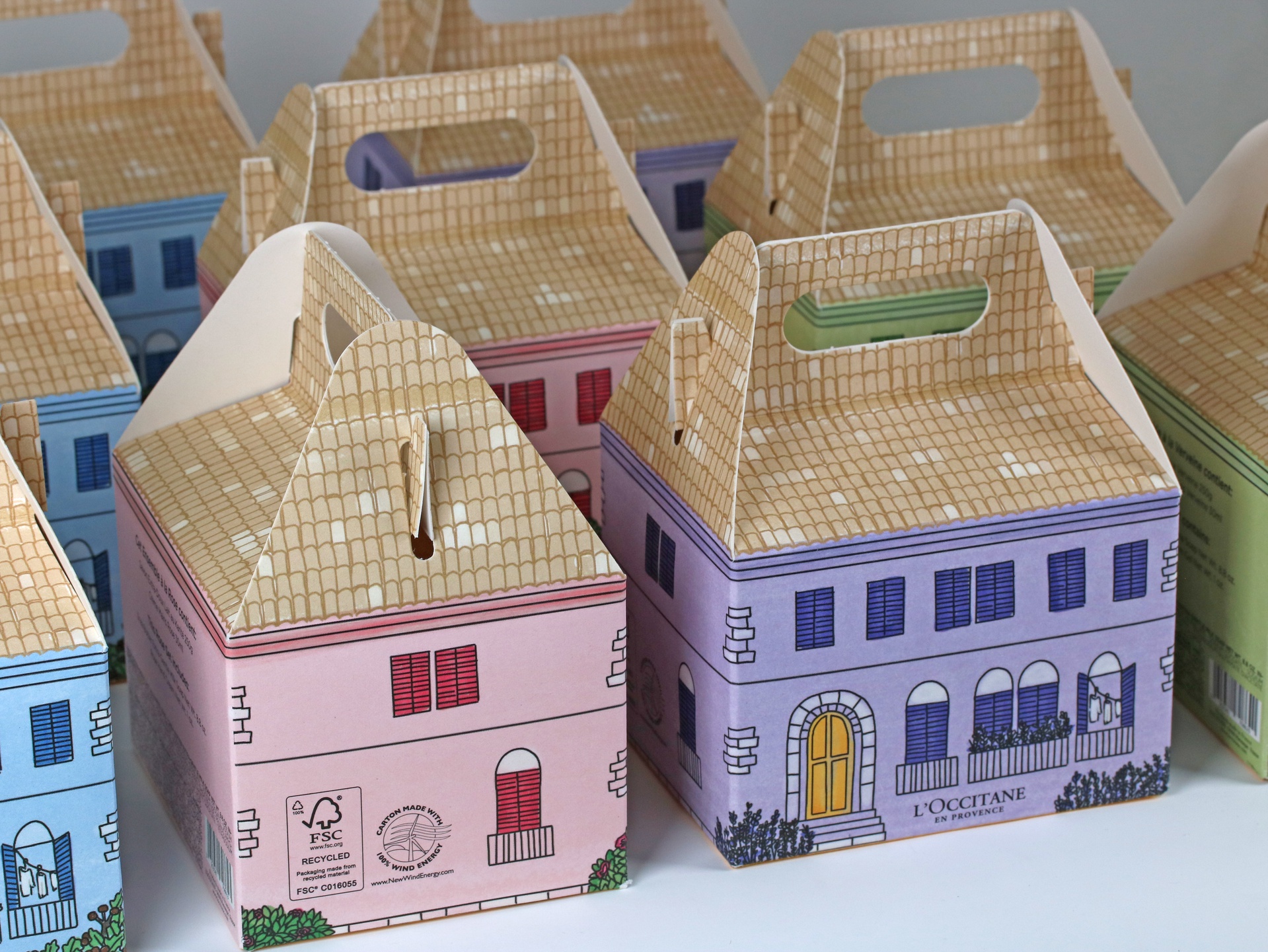 Sustainable by Design
---
Diamond's award-winning design engineers create folding cartons that are both innovative and sustainable, while considering factors such as product protection, usability, billboard space, sustainability, and of course, first moment of truth (FMOT).
Our designers incorporate several methods to design more sustainable packaging, including:
Weight reduction
Reducing packaging weight offers the most significant opportunity to conserve raw materials and energy, reduce greenhouse gases, and minimize discards. The weight reduction benefits of lightweight materials more than offsets the far higher recycling rates of heavier packaging materials.
Material reduction
Reducing board usage, or right sizing, contributes to reduced packaging weight and may result in lower overall packaging cost. Designing a more efficient layout reduces waste and energy usage during production and waste recycling.
Elimination or replacement of components
Eliminating components contributes to reduced packaging weight, raw material usage, and lower transportation costs. Using fewer components may result in reduced lead times and lower overall packaging cost.
Structural Designs
---
Browse some of Diamond's innovative and award-winning structural designs below.
Design Relief™
Diamond has introduced innovative packaging designs to address FDA-mandated over-the-counter (OTC) labeling requirements. Our Design Relief™ cartons feature extended panels and pull-tab designs that maximize graphics without compromising shelf space
Learn more
Diamondessence™ Combination Packaging
Diamondessence™ combination (paperboard and plastic) packaging incorporates a wide variety of styles and materials that will truly set your product apart from the competition.
Learn more
QuikSet™ Setup Box Alternative
Diamond's proprietary QuikSet™ design provides an attractive alternative to rigid setup boxes, featuring direct application of graphics, flat shipping and storage, easy set-up, and unlimited decorative options.
Learn more
Diamond Lockbox™ Cannabis Packaging
Diamond Lockbox™ folding cartons are upscale, CR-certified packaging solution for medical or recreational marijuana products.
Learn more
Sample Kit
Contact us for more information on our capabilities or to request a free folding carton sample kit. The kit includes examples of different substrates and capabilities, including specialty UV coatings, cold foiling, hot foil stamping, embossing, debossing, and windowing. All are designed to attract the consumer's attention when and where it matters most—at the point of sale.
Contact Us