Packaging Challenges
Truest Hemp products are physician formulated, laboratory tested, TCH-free, organic, non-GMO and made with only the highest quality 100% hemp extracts. TruestYou partnered with Diamond in creating packaging that captures the essence of the brand.
Packaging Solutions
Diamond designed a packaging solution that conveyed the positioning of a high quality natural hemp product, but also reduced the need to inventory multiple cartons and insert styles.
One Carton, Two Inserts
The unique structure incorporates a common outer carton partnered with one of two custom inserts that can be used with either the Vaporizer Kit or Liposomal Oil.
The special die cut window on the front panel adds visual interest while allowing the consumer to see the product inside.
APET polyester .003 flexible window film was applied in-line, which saved time and conserved energy compared to an offline windowing process.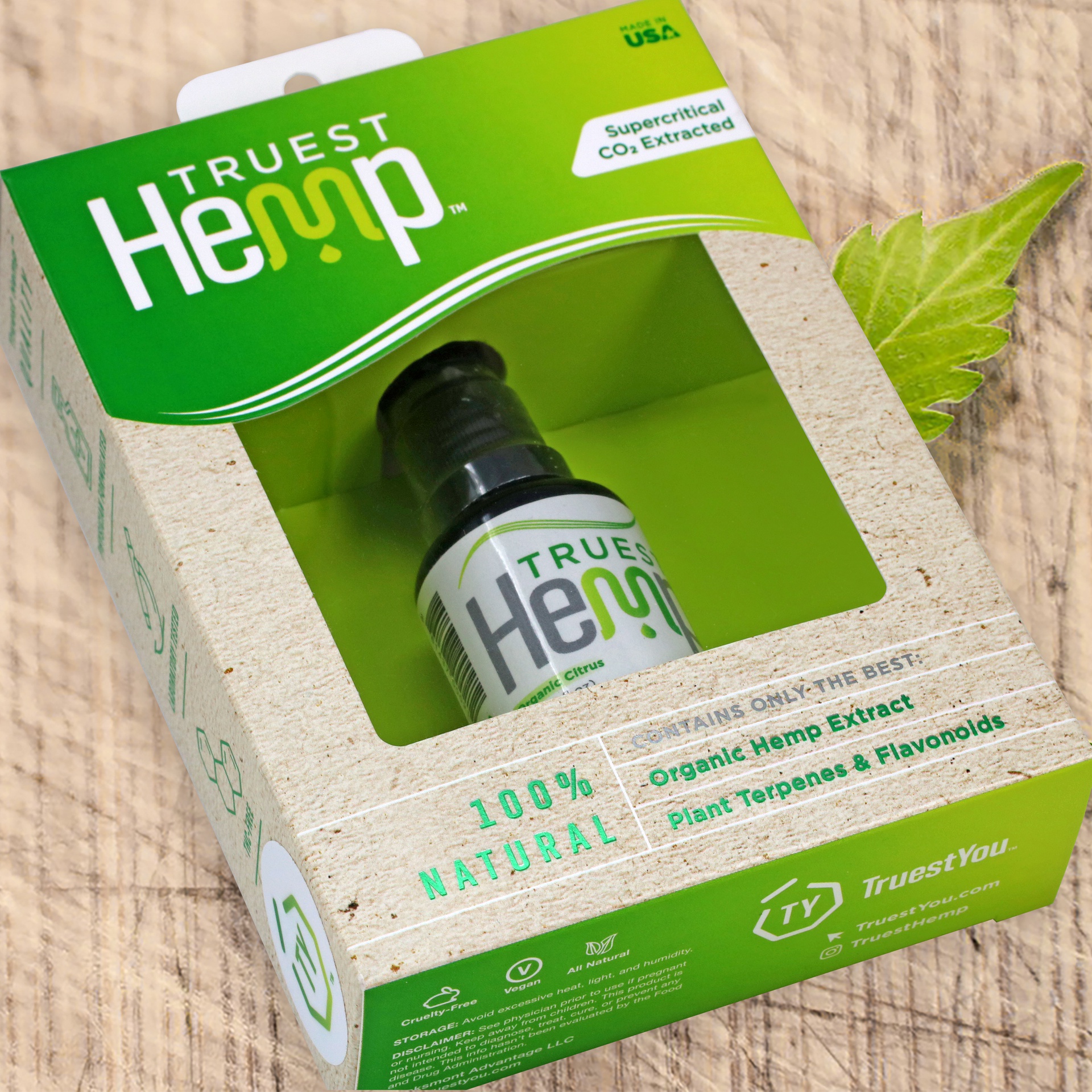 Versatile Paperboard Insert
Travel-sized Truest Hemp products feature a versatile, double-sided insert to hold both large and small bottles.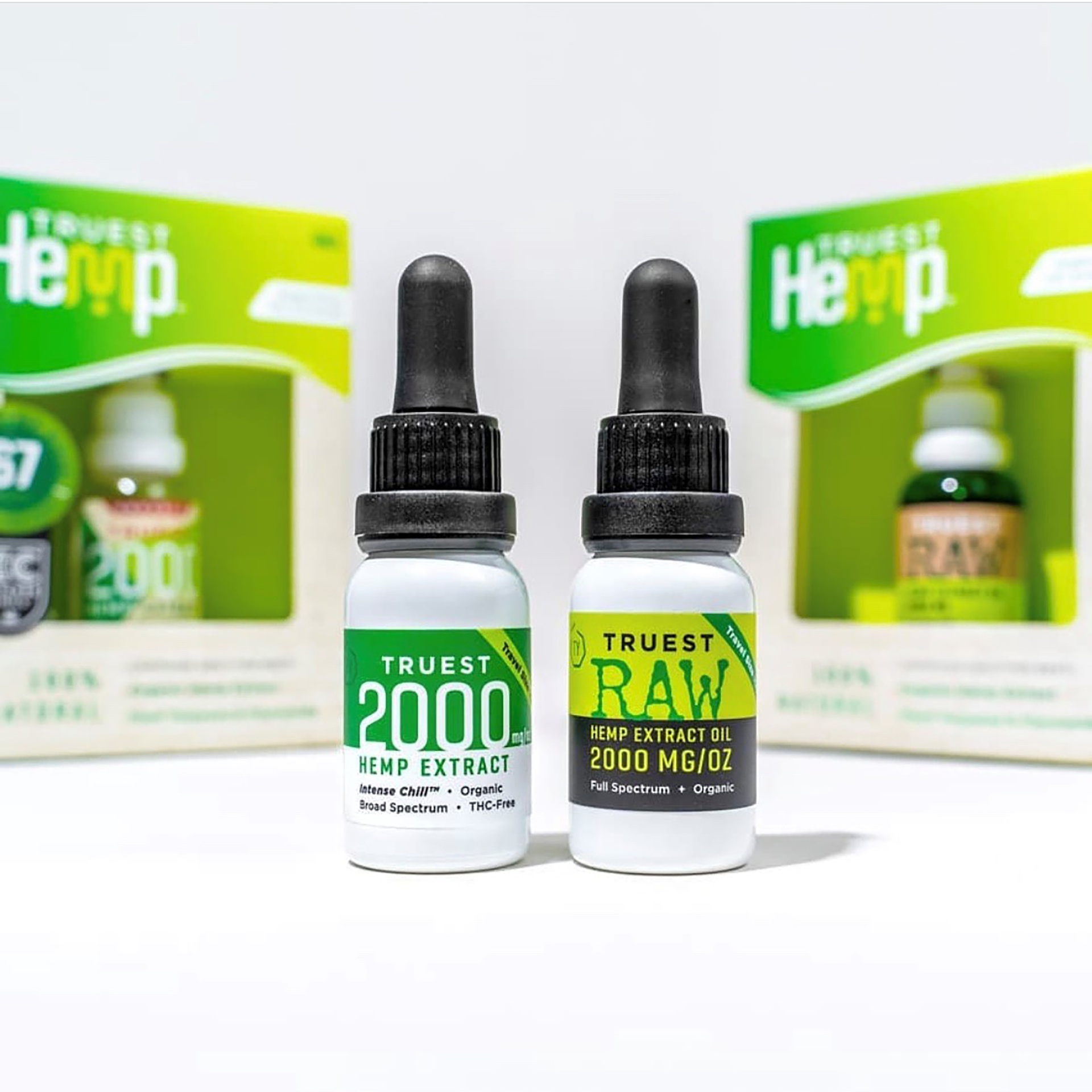 Production Details
The folding cartons were converted utilizing Clearwater Candesce® .018 SBS paperboard, cold foiled, and offset printed with four color process, PMS #382 green, and opaque white inks, in-line with UV matte coating.
Clearwater Candesce® SBS paperboard was chosen for its smooth surface that is tailored to faithfully reproduce the most sophisticated printed images and meet the high demands of flawless cold foiling and embossing.
The striking graphic design incorporates soft gradients, bold colors, and an overall grain pattern that simulates natural-looking hemp paperboard.
Overprinting transparent green ink over cold foil creates shimmering, colorful metallic effects that catch the eye and invite closer inspection, especially of the most important product attributes (e.g., 100% natural, organic hemp extract).
The folding cartons utilized recyclable paperboard, and were manufactured using 100% clean, renewable wind energy and produced in a Zero Waste to Landfill (ZWL) facility.
The result is a striking presentation that stands out in the retail environment and reinforces the upscale branding of the highest quality hemp products.
For more information on CBD packaging visit getCBDpackaging.com.