Jul. 27, 2023
PaperSpecs Reviews Billie Eilish Fragrance Packaging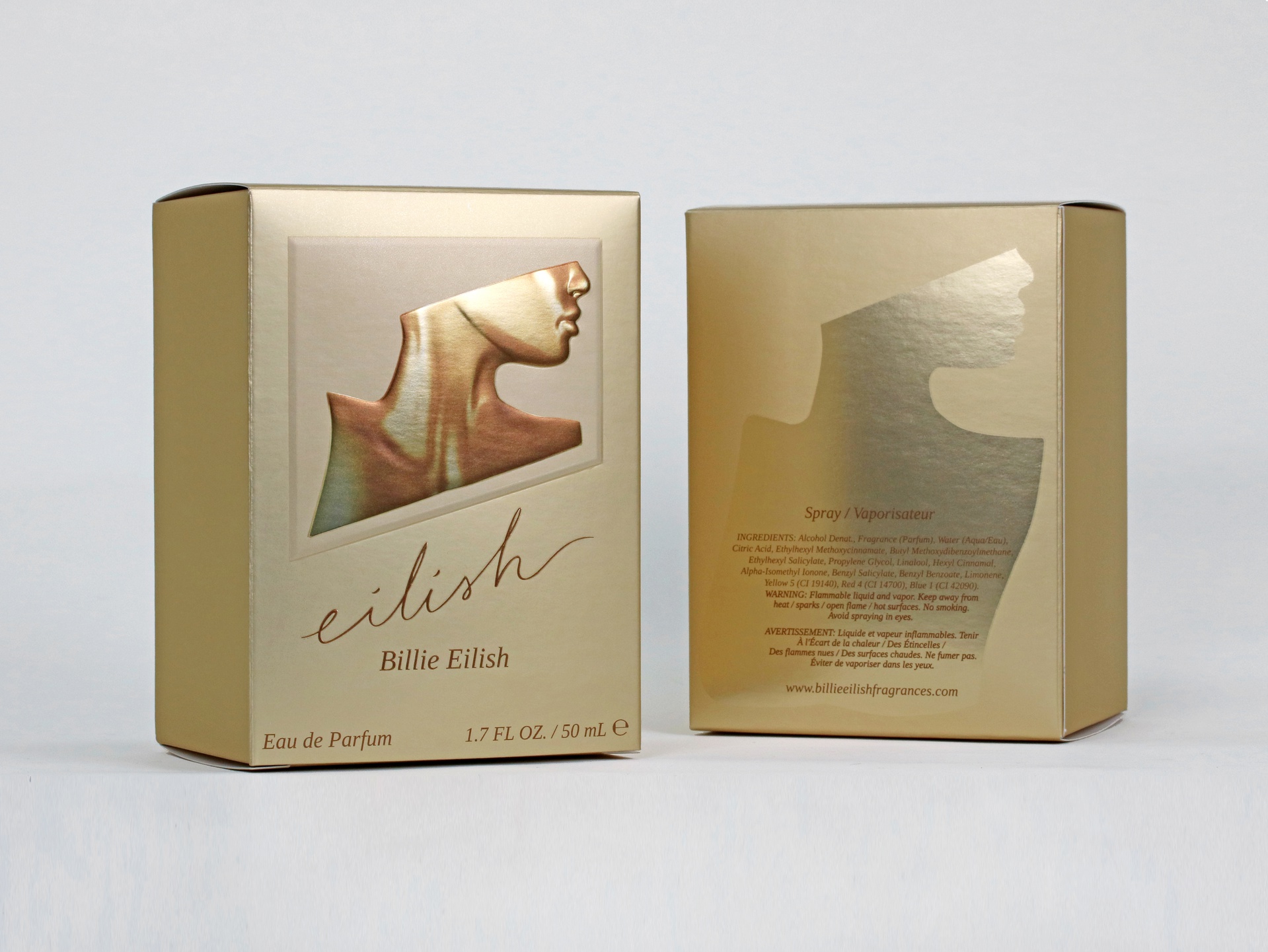 As part of her "Paper Inspiration" series, Sabine Lenz, founder of PaperSpecs, posted a video on the packaging for "Eilish", the debut fragrance from Billie Eilish.
PaperSpecs provides designers with insights and tools to create printed pieces that WOW their clients, and this package does just that.
PaperSpecs Video
Chart topping singer/songwriter Billie Eilish might be as well known for her fierce stance on environmental causes as she is for her music and boundary-pushing fashion sense.
When it came time to release her first self-branded fragrance, "Eilish," it was vital that its packaging not only reflect her personal style but also be as eco-friendly as possible. And as you can see, eco-friendly doesn't mean skimping on one of the most effective tools for capturing attention: foil!
Watch the video "Eco-Friendly Billie Eilish Fragrance Packaging – Paper Inspiration No. 555" to learn more.
Watch the PaperSpecs Video