Procter & Gamble
Gillette® for Women Venus
Packaging Challenges
After four years in development, the Gillette Company recently unveiled its new Gillette® for Women Venus shaving system. As with the MACH3™ launch two years prior, they asked Diamond Packaging, a Global Packaging Alliance (GPA) member, to be part of the Gillette team to secretly design, develop and manufacture the packaging for this breakthrough product.
The Venus family of products includes a razor card, cartridge packs and combo pack (razor + cartridges). The graphic and structural themes and colors needed to be consistent and communicate the product's performance. Additionally, each of the packaging designs needed to express the dominant themes of the Venus product line: ovality, smoothness and fluidity.
Packaging Solutions
Soft, rounded corners and oval shapes dominate the different structural designs, giving the packaging a unique and elegant look, representative of the fluid nature of the products. Combined with eye-catching graphics, a whole new brand identity is created, both cosmetic and feminine in nature.
The four and eight cartridge packs were manufactured of .014 WCCN (white clay coated news) paperboard. Domtar paperboard was chosen for the combination packaging components due to its virgin paper appearance and recycled content.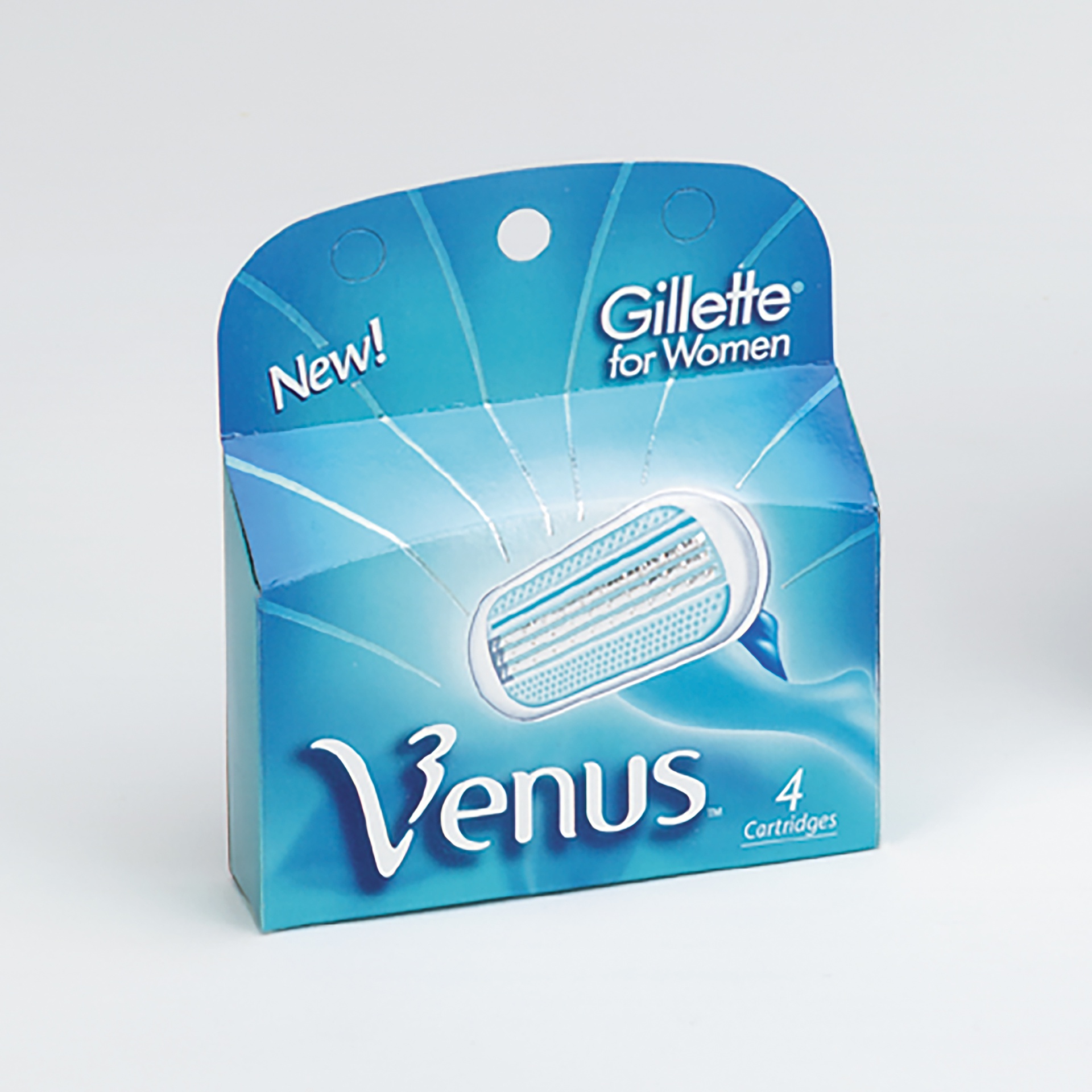 The razor card graphics were printed on .012 APET (amorphous polyester), an increasingly popular material used in the cosmetic and personal care industries. The translucent nature of the plastic substrate evokes an elegant look and feel, allowing the beauty of the razor handle to show through.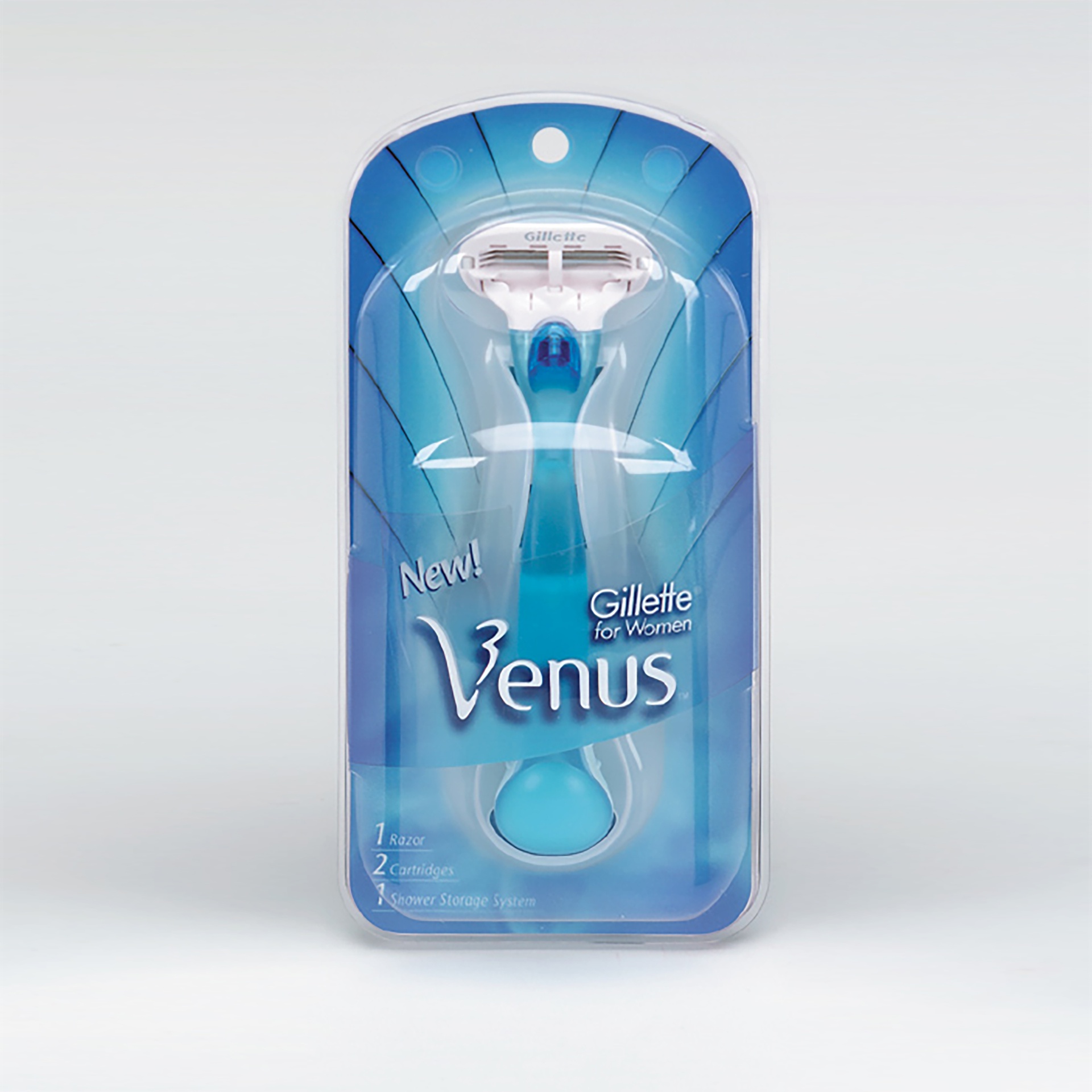 Different types of hot foil stamping were employed on the cartridge packs to achieve even greater eye-appeal, including combination stamping to emphasize the individual blades within a multi-level embossed illustration of the razor, giving the image form and dimensionality. Just above the razor image, foil lines radiate towards the top of the package while graduating in color from metallic silver to dark blue, thus illustrating our foil overprinting capabilities.
To enhance the visual effect of the razor card, six different inks were in-line printed on one side of the substrate while the logo and other design elements were stamped with specially formulated foils on the other.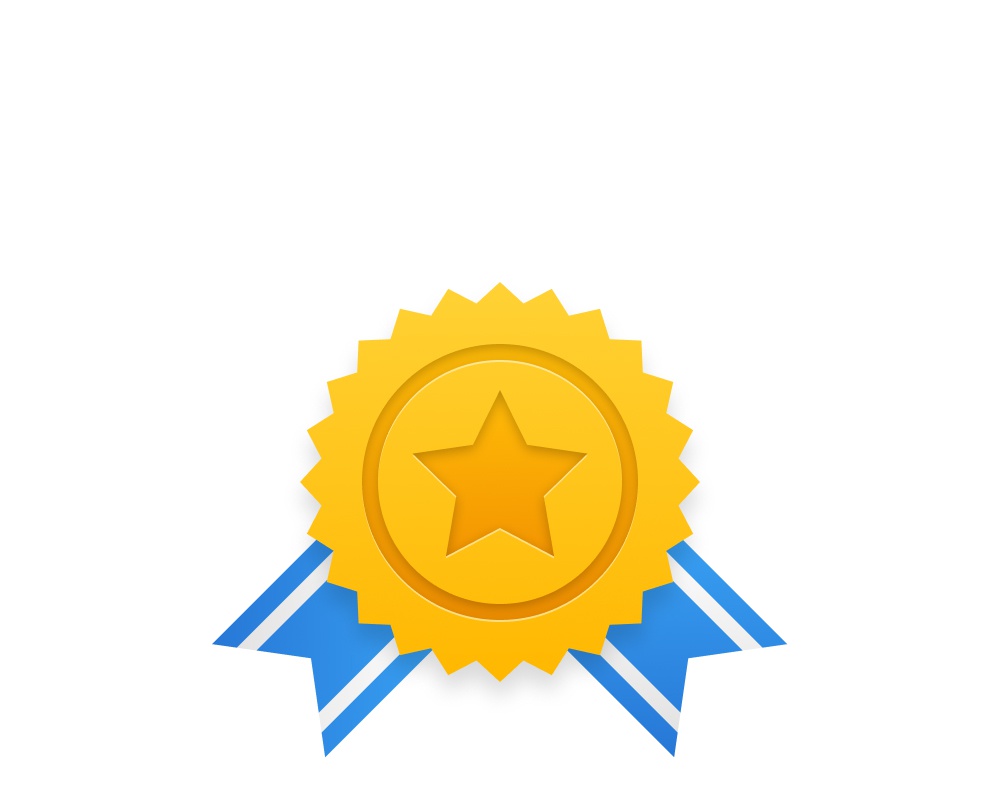 Packaging Award Winner
HBA – International Package Design Award (Finalist)
2002
Mass Distribution - Personal Care
IoPP – AmeriStar Award
2001
Health & Beauty Aids
PIA – Premier Print Award
2001
Packaging/Labels - Cartons and Containers
NPA – Excellence Award
2001
Best Family of Packages
NPA – Excellence Award
2001
Best Combination Packages - Type 1