Bliss
Bliss Holiday Collection
Packaging Challenges
Bliss ignited a modern spa revolution by combining a clever menu of super-effective services and a fun, 'no-attitude' atmosphere. The company turned to Diamond for an innovative approach that would deliver stylistic and functional improvements over competing designs.
The holiday collection includes the Best of Bliss 2009 box set and single and multi-carriers for three of their most popular products (body butter, soapy suds, and hand cream) in distinctive packaging with brand-identified colors. The company sought to create an eye-catching holiday campaign that captures the essence of the brand and maximizes its retail presence at Sephora and Bliss Spas worldwide.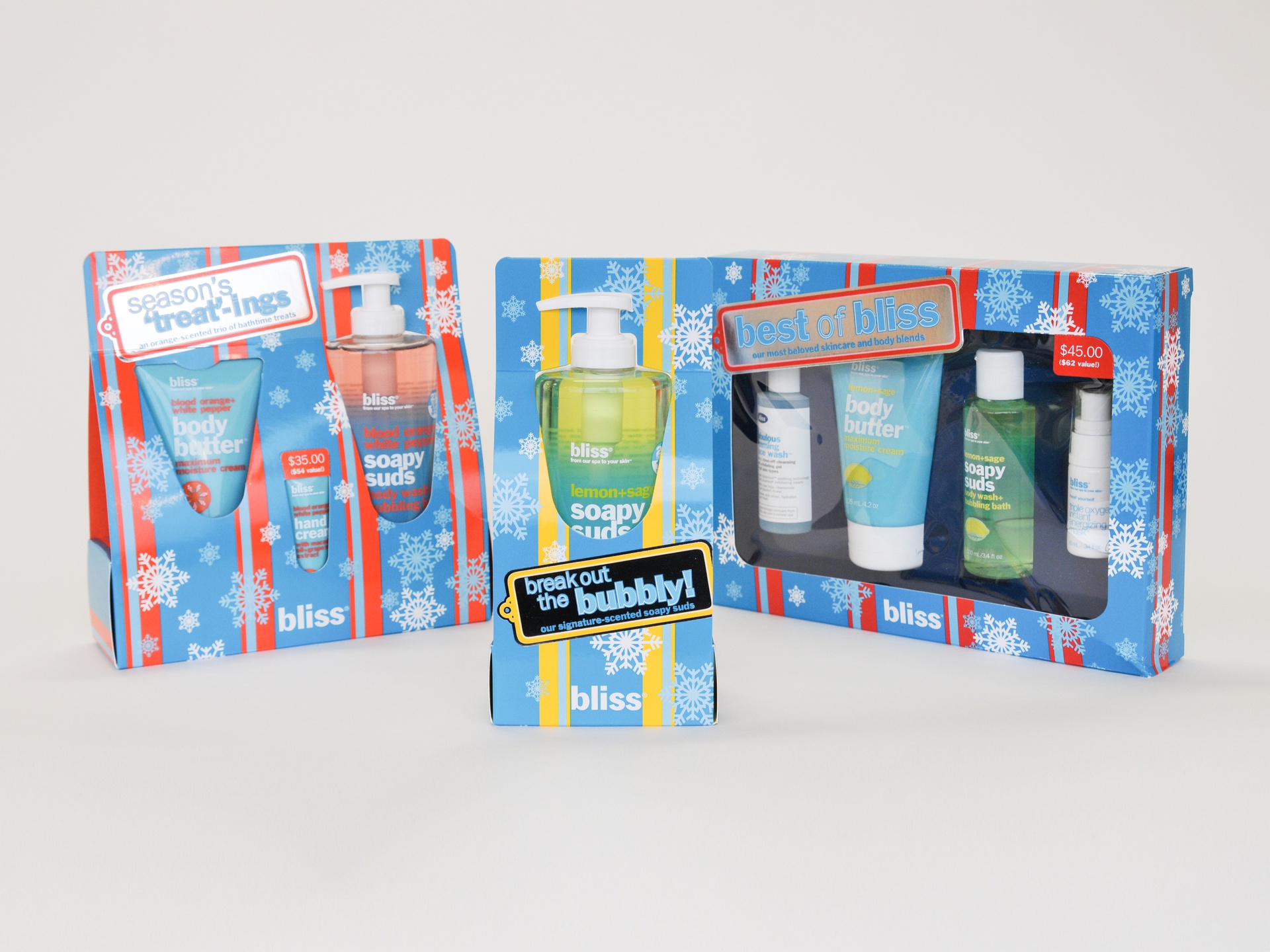 Packaging Solutions
Diamond produced inspired packaging for the collection, which includes one large and four small carriers/straight tuck cartons with a tented fifth panel, and a straight tuck carton with a printed insert.
The carriers' unique structural design maximizes billboard space and product visibility, and eliminates the need for a separate insert. The tent structure also keeps bottles secure and prevents them from falling forward.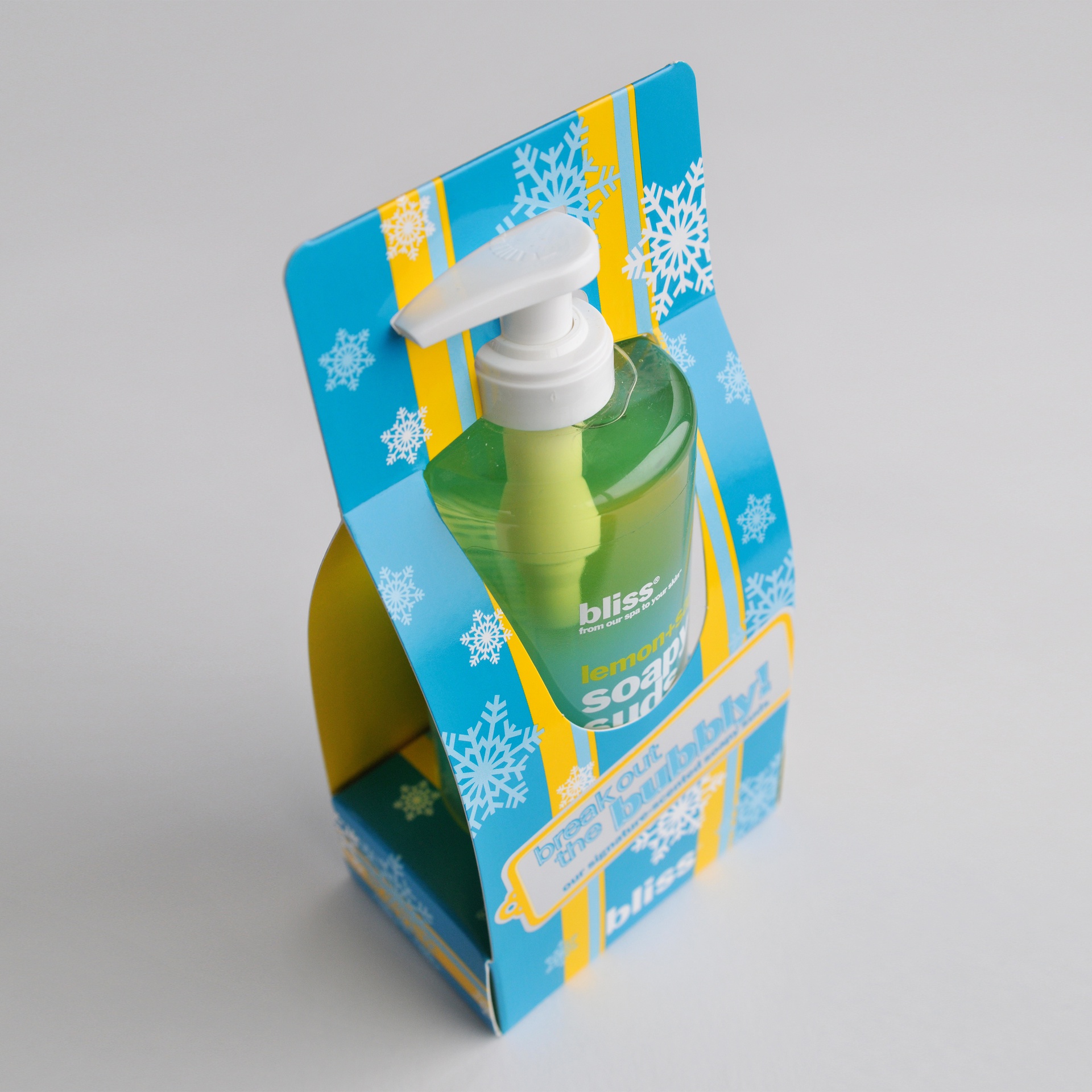 The straight tuck carton's paperboard insert/tray creates a "floating effect" and eliminates the need for a separate thermoform insert used in previous versions. Tucking the dust flaps into notches in the paperboard insert/tray prevents the products from falling into the front panel or window, all without increasing the blank size or make-ready, or decreasing run speeds.
The cartons were offset printed with three PMS colors followed by an overall UV gloss coating and inside printed with one PMS color (two hits) in-line with an overall aqueous coating.
The holiday-themed graphics were enhanced and complemented by decorative foil stamping on the front panels.
The result is a product promotion that delivers impact in the retail environment and projects a fun, fashion-forward image for the company.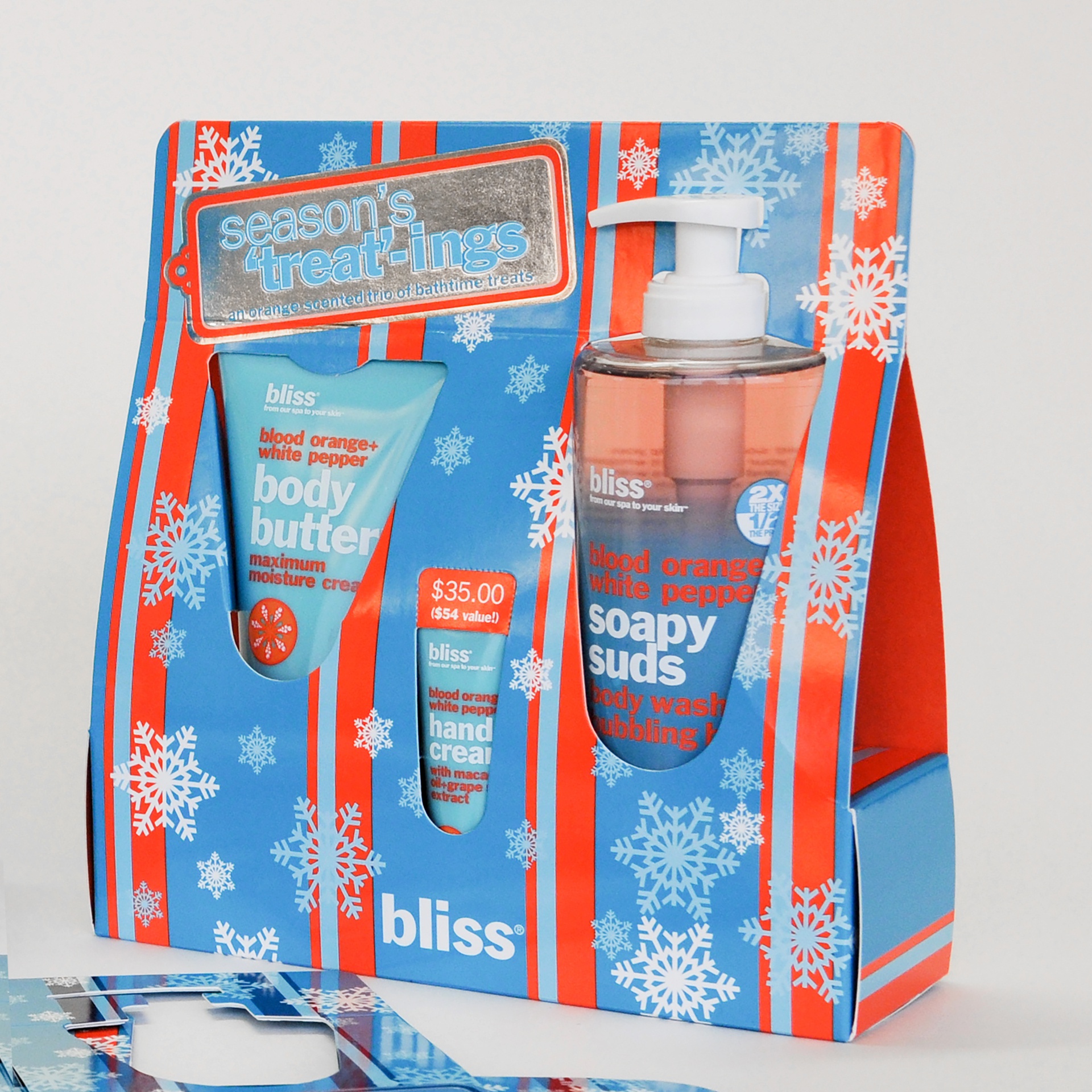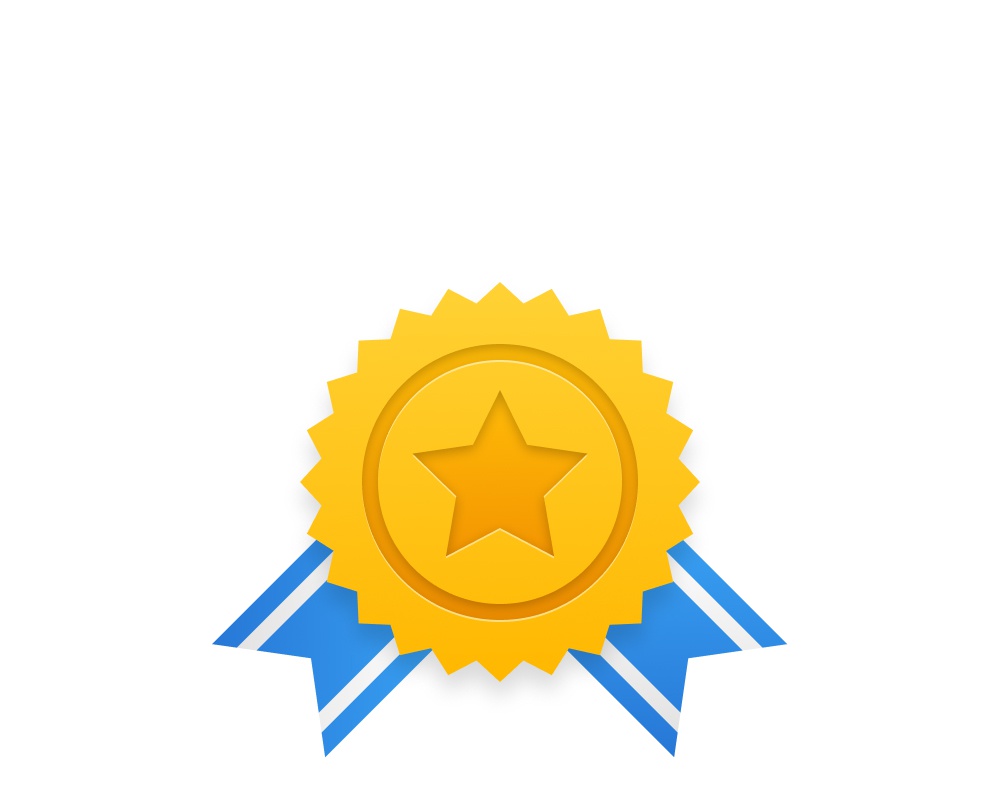 Packaging Award Winner
Publishing Executive and Printing Impressions - Pewter Award
2010
Packaging, Rigid
PPC - Gold Award
2010
Personal Care