Mar. 30, 2020
Diamond's CBD Packaging a Natural Fit for Truest Hemp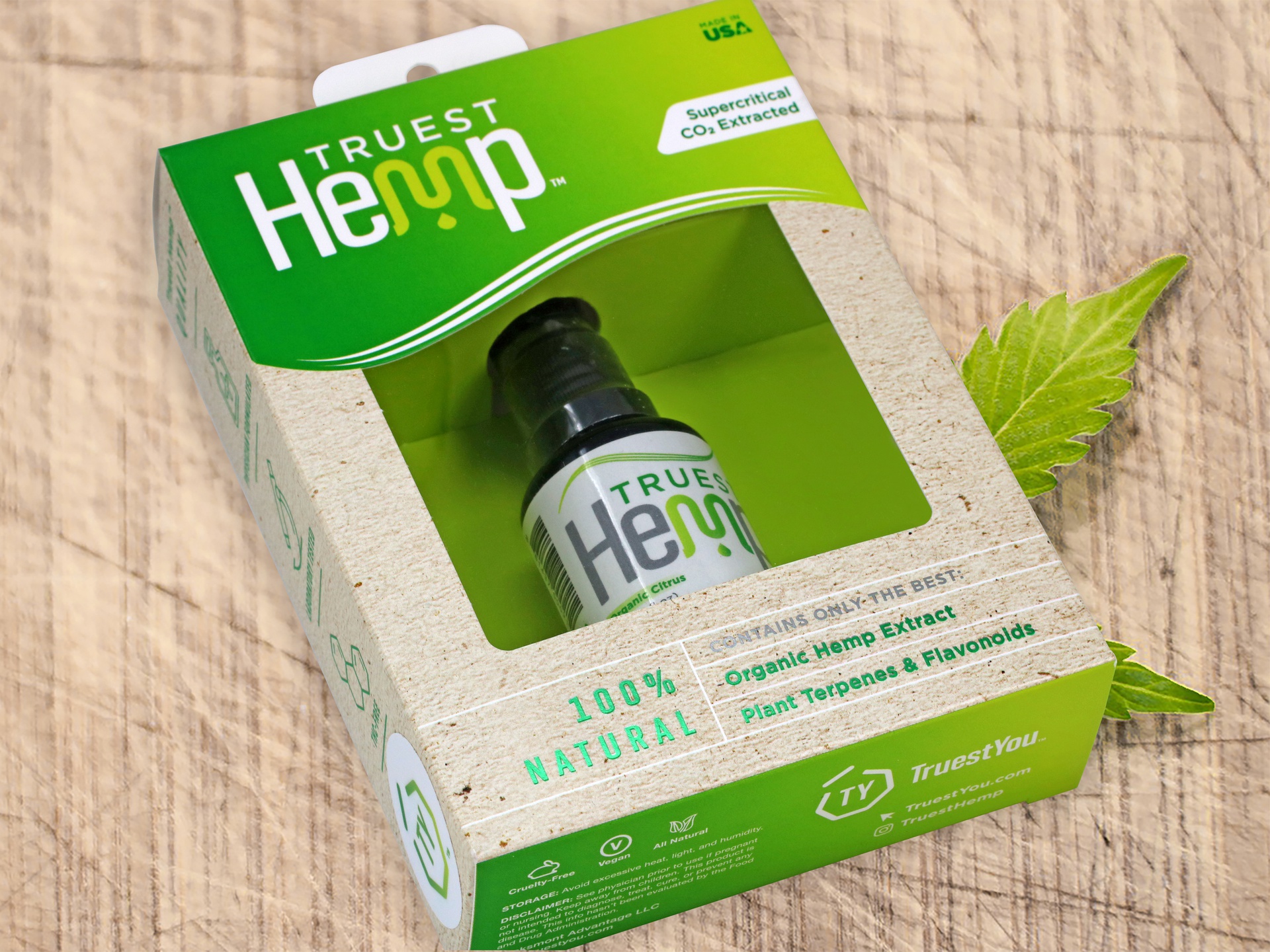 Blog
Truest Hemp CBD Packaging
---
Truest Hemp products are physician formulated, laboratory tested, TCH-free, organic, non-GMO and made with only the highest quality 100% hemp extracts. TruestYou partnered with Diamond in creating packaging that captures the essence of the brand.

The unique structure incorporates a common outer carton partnered with one of two custom inserts that can be used with either the Vaporizer Kit or Liposomal Oil. The special die cut window on the front panel adds visual interest while allowing the consumer to see the product inside.

The folding cartons were converted utilizing Clearwater Candesce® SBS paperboard, cold foiled, and offset printed with four color process, PMS green, and opaque white inks, in-line with UV matte coating.

The striking graphic design incorporates soft gradients, bold colors, and an overall grain pattern that simulates natural-looking hemp paperboard.

Read the Truest Hemp case study.