Five Star Fragrance
Pierre Cardin Choc
Packaging Challenges
Pierre Cardin Choc was launched in France in 1981 and has long been renowned for its dazzling blend of spices, woods citrus, and lovely florals. Five Star Fragrance Company turned to Diamond to deliver an updated packaging presentation for a classic fragrance.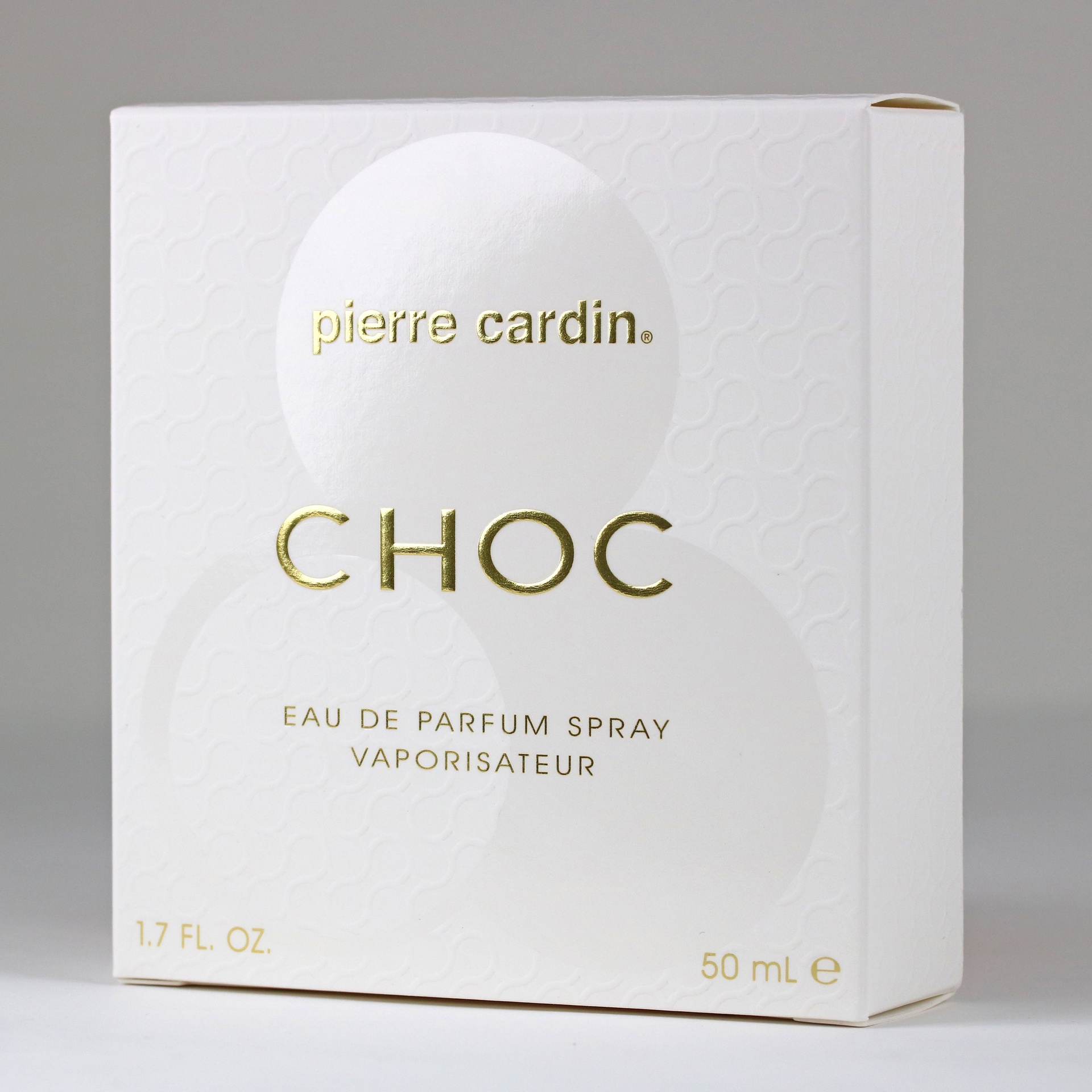 Packaging Solutions
The carton was converted utilizing Iggesund Invercote G .020 paperboard, cold foiled, and offset printed with gold and process black inks, in-line with DiamondTouch soft touch coating and UV gloss spot coating.
Invercote G was chosen for its smooth surface that is tailored to faithfully reproduce the most sophisticated printed images and meet the high demands of flawless foil stamping and embossing.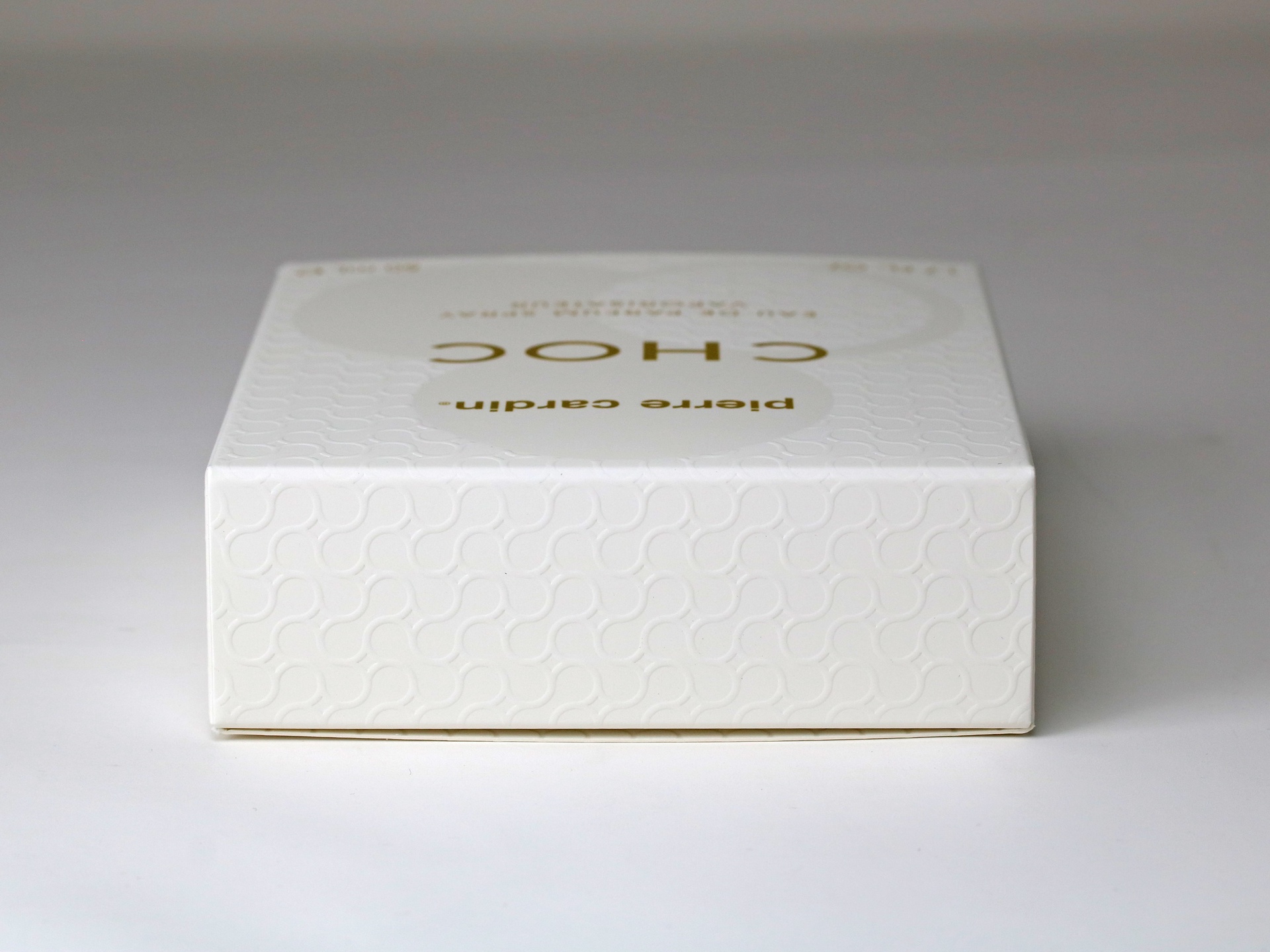 The overall soft touch coating adds an appealing tactile quality that promotes consumer interaction. The UV gloss spot coating over the interlocking circles on the front panel provides a striking contrast to the matte finish surrounding it.
Overprinting transparent gold ink over cold foil creates shimmering metallic effects.
The exquisite overall multi-level embossed, interlocking semi-circle pattern adds distinction and reflects the legendary designer's love for geometric shapes.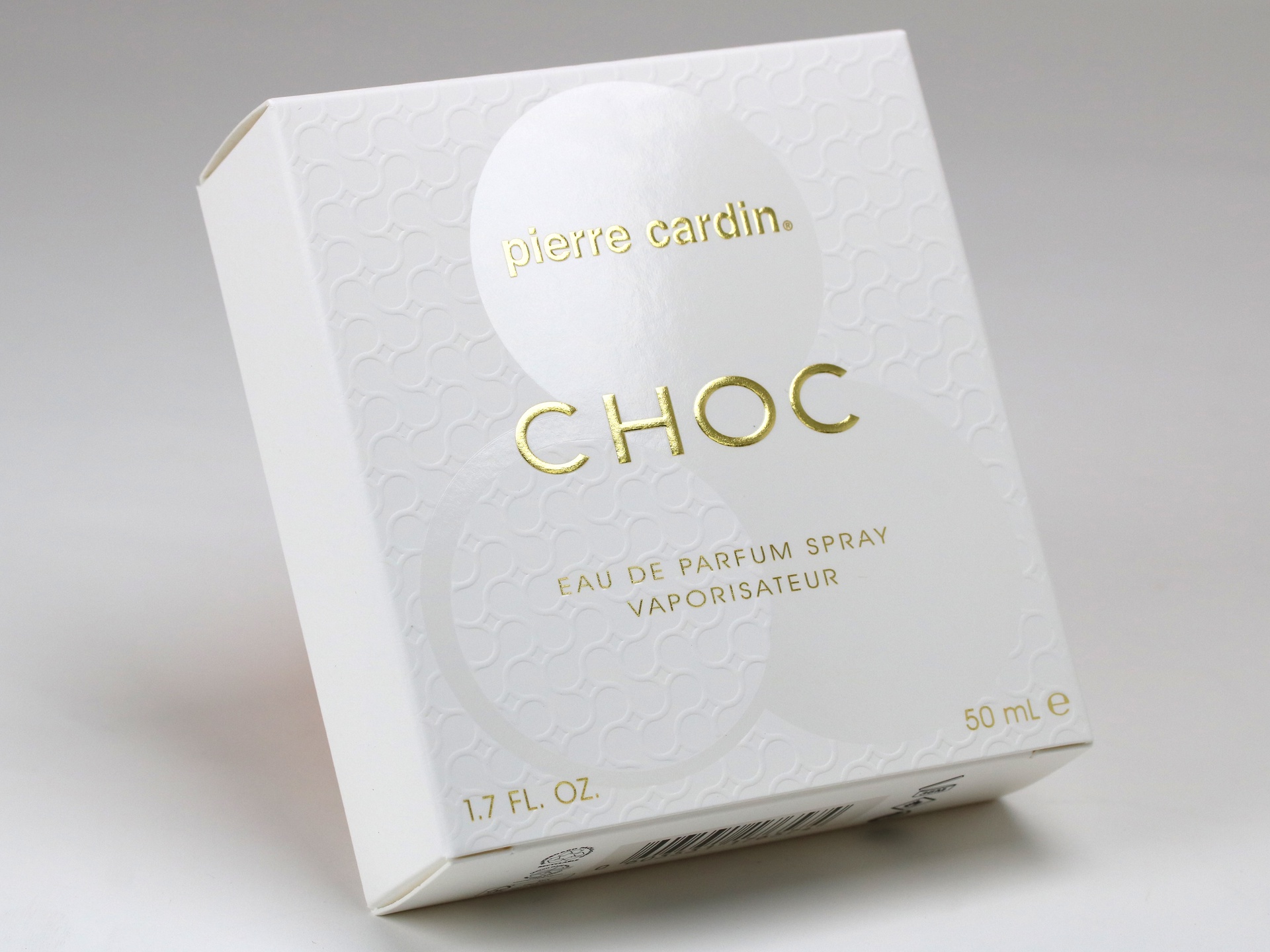 The cartons were manufactured using 100% clean, renewable wind energy and produced in a Zero Manufacturing Waste to Landfill (ZMWL) facility.
The presentation is a an excellent example of how minimalist decoration can impart an upscale and luxe aesthetic through tasteful design flourishes and subtle visual and tactile cues.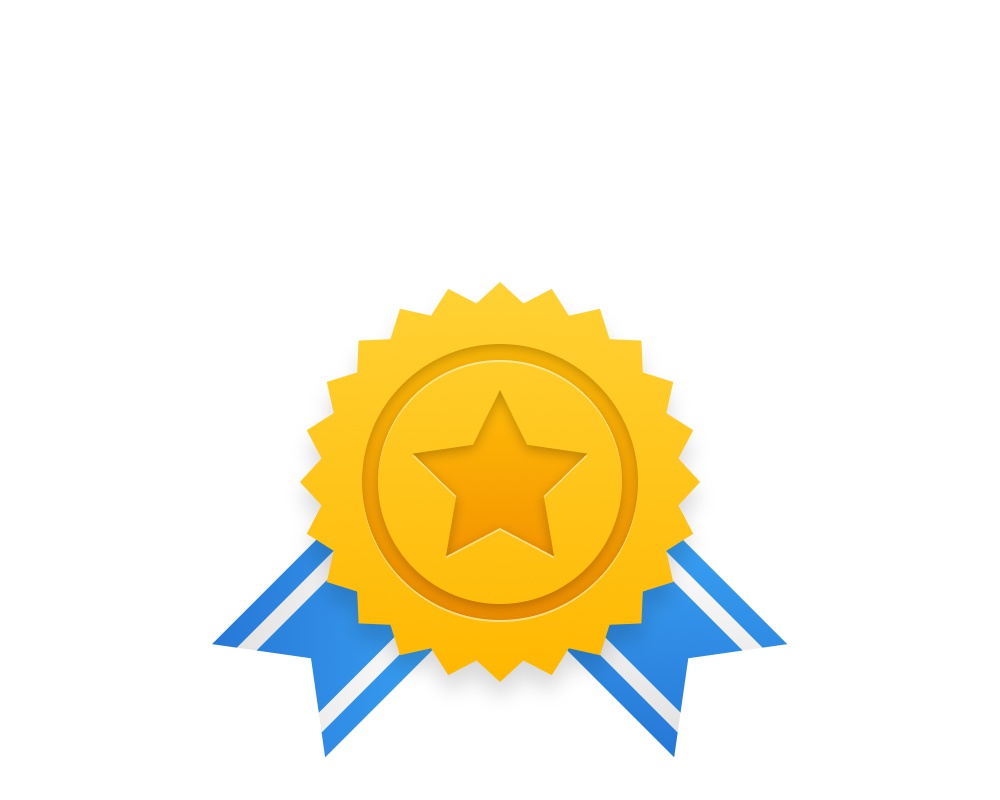 Packaging Award Winner
FSEA - Gold Leaf Award
2016
Most Difficult Use of Foil and Embossing (Folding Carton)