Mar. 22, 2022
Charlotte's Web CBD Packaging Featured in Packaging World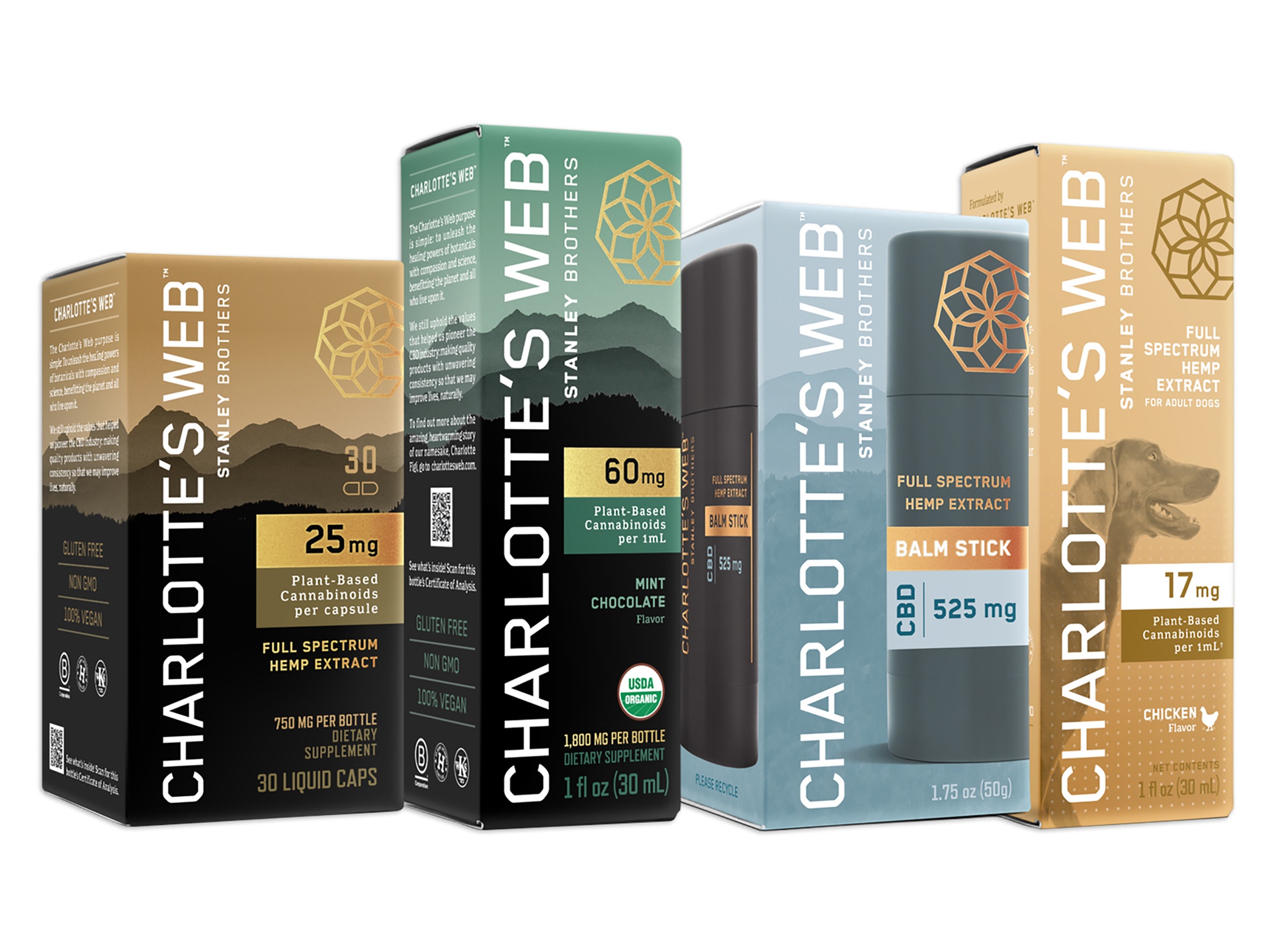 Blog
Charlotte's Web CBD Packaging
---
Since 2019 CBD pioneer Charlotte's Web has partnered with Diamond Packaging to supply FSC-certified, recyclable folding cartons for a range of its hemp extract products, selecting the converter based on its like-minded sustainability vision.
"Diamond Packaging is an ideal partner for Charlotte's Web because they offer not only sustainable packaging, but a fully sustainable mindset," says Vice President of Marketing Reed Damon. "The company's ability to incorporate a sustainability focus into their designs, materials, and methods allows Charlotte's Web to innovate in multiple aspects of our packaging. Diamond Packaging is a true innovation partner for our company."
Anne Marie Mohan, senior editor at Packaging World magazine, takes an in-depth look at how Charlotte's Web supports its motto of 'Do well by doing good.'
Read the Cannabis Focus article that appears in the February 2022 issue.
Learn more about Diamond's cannabis packaging options.