Nov. 23, 2021
Gold Rush Man Paris Hilton Chosen as "Package of the Week"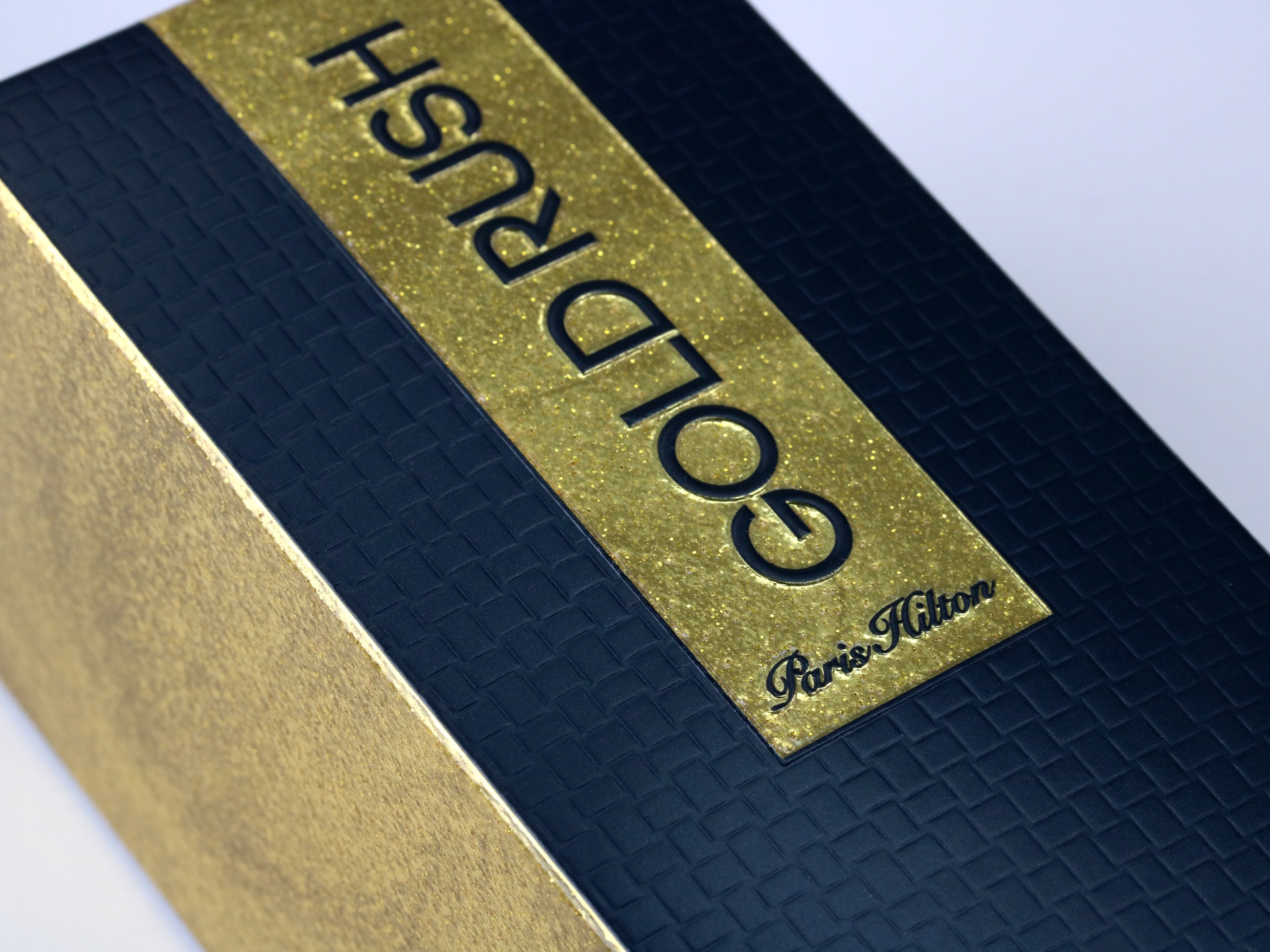 Blog
Gold Rush Man Paris Hilton
---
Diamond's award-winning Gold Rush Man Paris Hilton fragrance packaging has been selected as Packaging Impressions' "Package of the Week".
The packaging delivered the visual and textural cues that communicate a brand message of Old Hollywood glamour.
The folding cartons were converted utilizing metallized polyester board and offset printed with UV gold, black, and opaque white inks, with UV flexo glitter pearl coating, and UV matte coating.
The embossed Gold Rush logo adds distinction and is framed by an interlocking geometric pattern, which is tightly registered to the front and rear panels.
The UV matte spot coating is registered to the embossed pattern and provides a striking contrast to the overall gloss finish surrounding it. An exquisite, glitter pearl flexo coating delivers a multisensory product experience through unusual visual depth and haptic effects.
The combination of colors and textures perfectly complements the design of the primary container – an embossed black spray bottle with gold accents and matte black cap.
Video
Diamond demonstrated its offset printing and embellishment prowess in the 2021 North American Paperboard Packaging Competition, earning three awards, including an Excellence Award in the Cosmetics category.
The Gold Rush Man Paris Hilton folding cartons impressed the judges with its combination of excellent print quality and foil embellishment.
Watch Video