Jul. 7, 2021
Got Milk (Cartons)?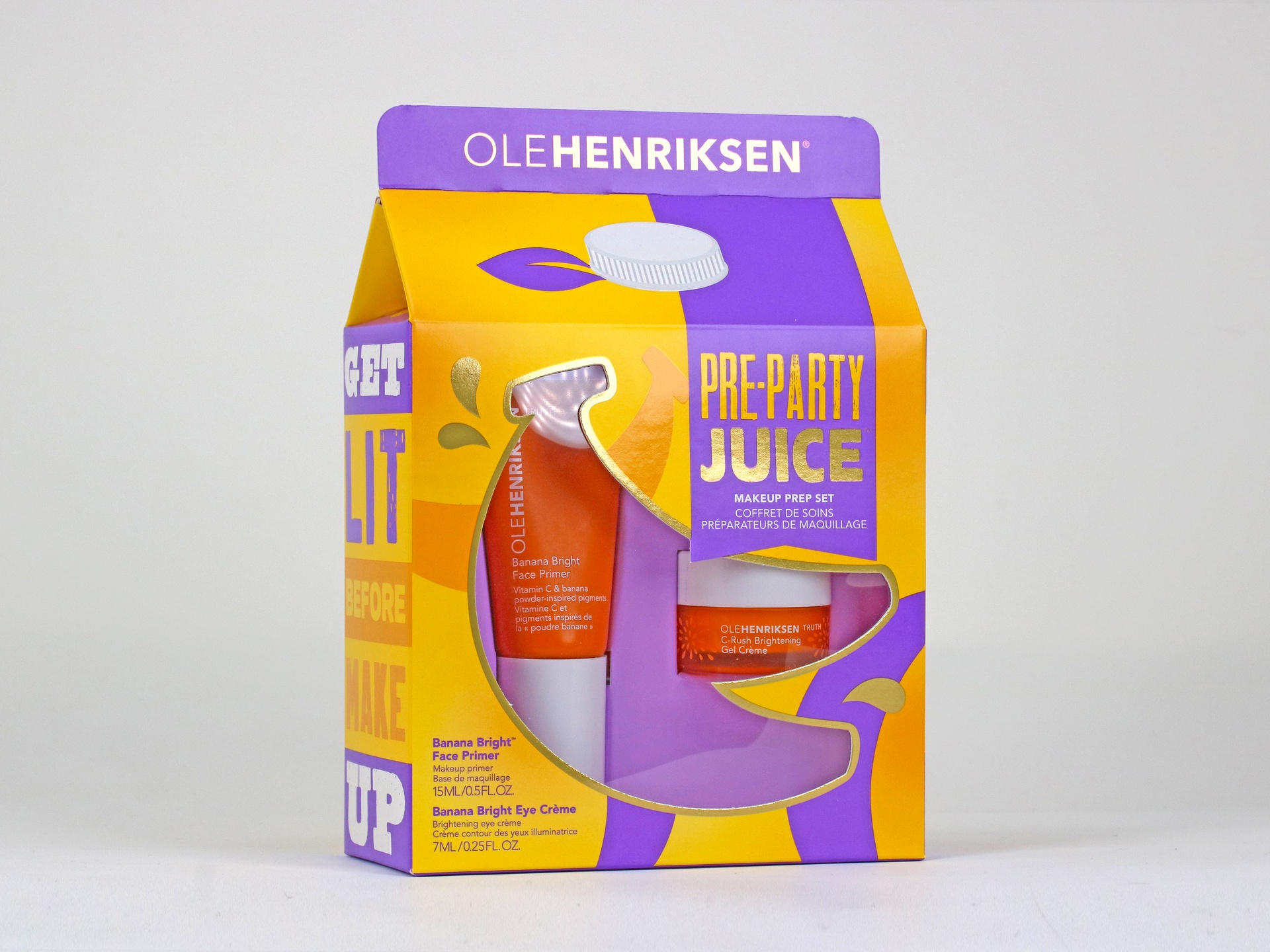 Blog
Ole Henriksen
---
Got milk (cartons)?
Ole Henriksen does.
The iconic gable top paperboard design isn't just for milk anymore. In the beauty retail setting, its unique shape immediately catches the eye and invites closer inspection, while being functional, durable, and sustainable.
This Ole Henriksen Pre-Party Juice Makeup Prep Kit carton stands out on the shelf thanks to its structural design, playful graphics, UV gloss spot coating, gold foil accents, embossing, intricate banana-shaped die cutting, and windowing that proudly displays the products inside.
It definitely wins at retail during the First Moment of Truth (FMOT).
See more winning designs at https://www.diamondpackaging.com/page/19/structural-design/.