Nov. 1, 2023
Diamond Packaging Named to 2023 Greater Rochester Chamber Top 100 List of Fastest-Growing, Privately Owned Companies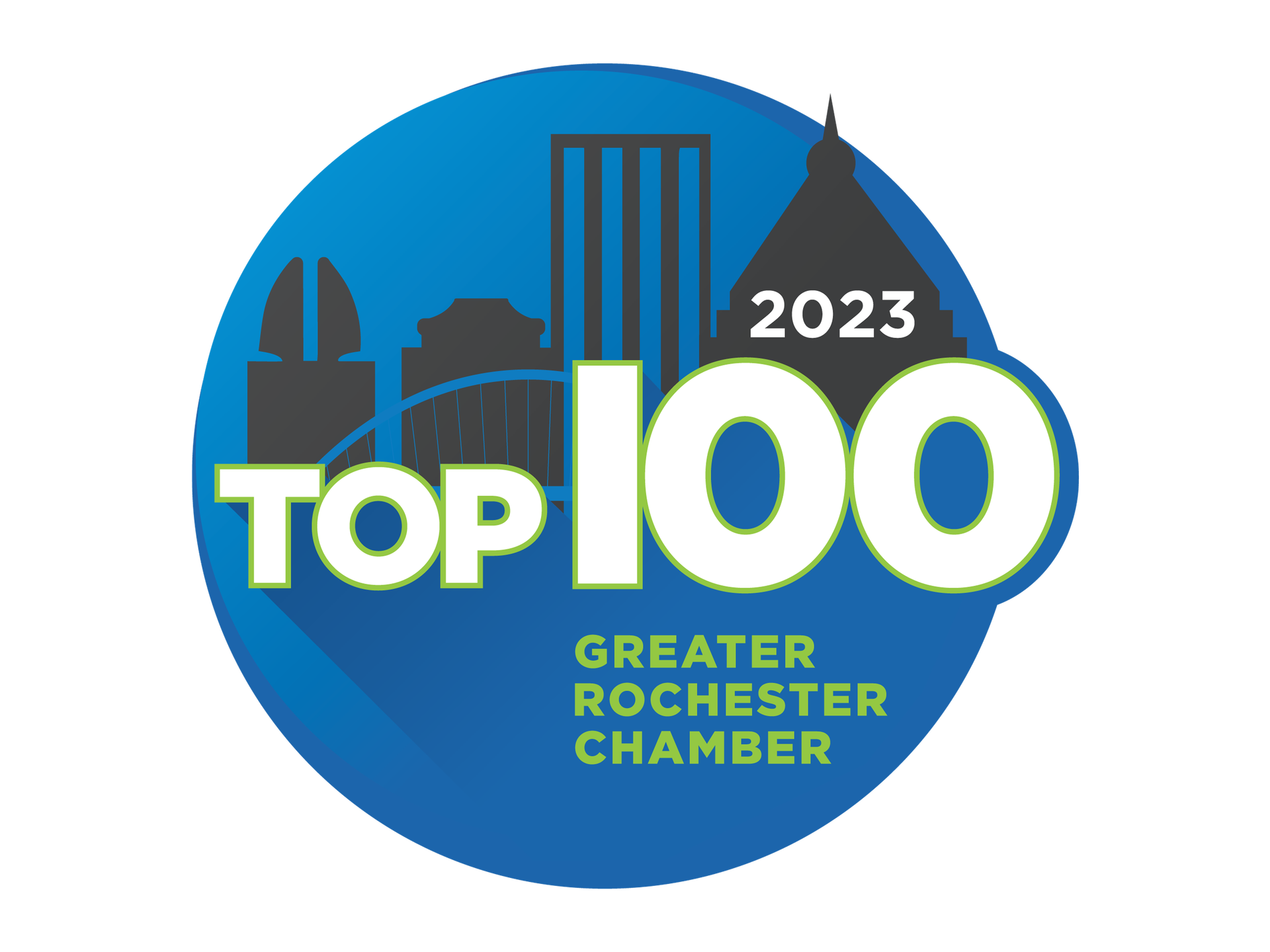 Press Release
---
Rochester, NY – Diamond Packaging is pleased to announce that it has earned a spot on the 2022 Top 100 list of fastest-growing, privately owned companies in the Rochester and Finger Lakes region. Greater Rochester Chamber of Commerce plans to reveal the 37th annual Top 100 rankings at the Top 100 awards celebration on November 2.
"We're very honored with this recognition," said Karla Fichter, CEO, Owner of Diamond Packaging. "I'm proud of our dedicated employees and of the positive impact we are having on the Rochester community."
To be eligible for the Greater Rochester Chamber Top 100 program, companies must be privately owned, headquartered in the nine-county Rochester region, and have earned at least $1 million in revenue in each of the three most recent fiscal years.
Greater Rochester Chamber President and CEO Bob Duffy said, "Congratulations to Diamond Packaging on being named a 2023 Greater Rochester Chamber Top 100 company. The companies on this list are helping to keep the Greater Rochester region on the map as a hub of innovation in all sectors. Our list this year features a variety of companies in all industries and stages of life, showing the diverse assortment of companies that call our region home. This year, the companies on the Greater Rochester Chamber Top 100 list employ tens of thousands of people and reported over billions of dollars in revenue in the most recent fiscal year. The impact these companies have on our regional economy, as well as on the lives of their employees makes a real difference in the community, and we look forward to celebrating that in November."
About Diamond Packaging
Founded in 1911, Diamond Packaging is a WBENC-certified, industry leader specializing in developing innovative and sustainable packaging solutions. Utilizing state of-the-art technologies, Diamond designs and manufactures folding cartons for the personal care (cosmetics, hair care, skin care, fragrance, oral care, and shaving), health care, pharmaceutical, cannabis, and consumer electronics industries. Its client portfolio includes Bausch + Lomb, Charlotte's Web, Kendo, L'Oréal, Otter Products, Procter & Gamble, Revlon, Shiseido, and many other leading consumer packaged goods (CPG) companies. Diamond differentiates itself through award-winning creative design, packaging innovation/technical expertise, and its greenbox sustainability initiative. For more information visit www.diamondpackaging.com, or follow Diamond on Facebook, Twitter, Instagram, and LinkedIn.