Structural Design
Diamond Packaging's award-winning design engineers create folding cartons that are both innovative and sustainable, while considering factors such as product protection, usability, billboard space, sustainability, and of course, first moment of truth (FMOT). Packaging that inspires. Packaging that sells.
Cast and Cure Holographic Effects
Cast and Cure is a key component of Diamond's Sustainable Chic™ packaging model, which delivers "Beauty without Compromise" through the use of more sustainable converting methods.
Cast and Cure technology is a cost effective, inline process that produces high-gloss, holographic effects through the use of UV coatings and specialty film.
Sustainable Benefits
Cast and Cure enhances the brilliance of your printed surface while delivering more sustainable benefits:
Can be more efficient than holographic foil stamping, depending on design (less material and energy usage compared to an off-line foil stamping process)
Spot or overall coating options
No film or laminate is left on the sheets
UV coating process emits no VOCs
Casting film is reusable
Casting film is recyclable
Sustainable Package Design
Our designers create packaging that is both innovative and sustainable, while considering factors such as product protection, usability, billboard space, and first moment of truth (FMOT).


Learn More
Green Chic™
Green Chic™ is a significant advance in the field of sustainable packaging design. Upscale or luxury brands can now support environmental concerns without sacrificing identity.


Learn More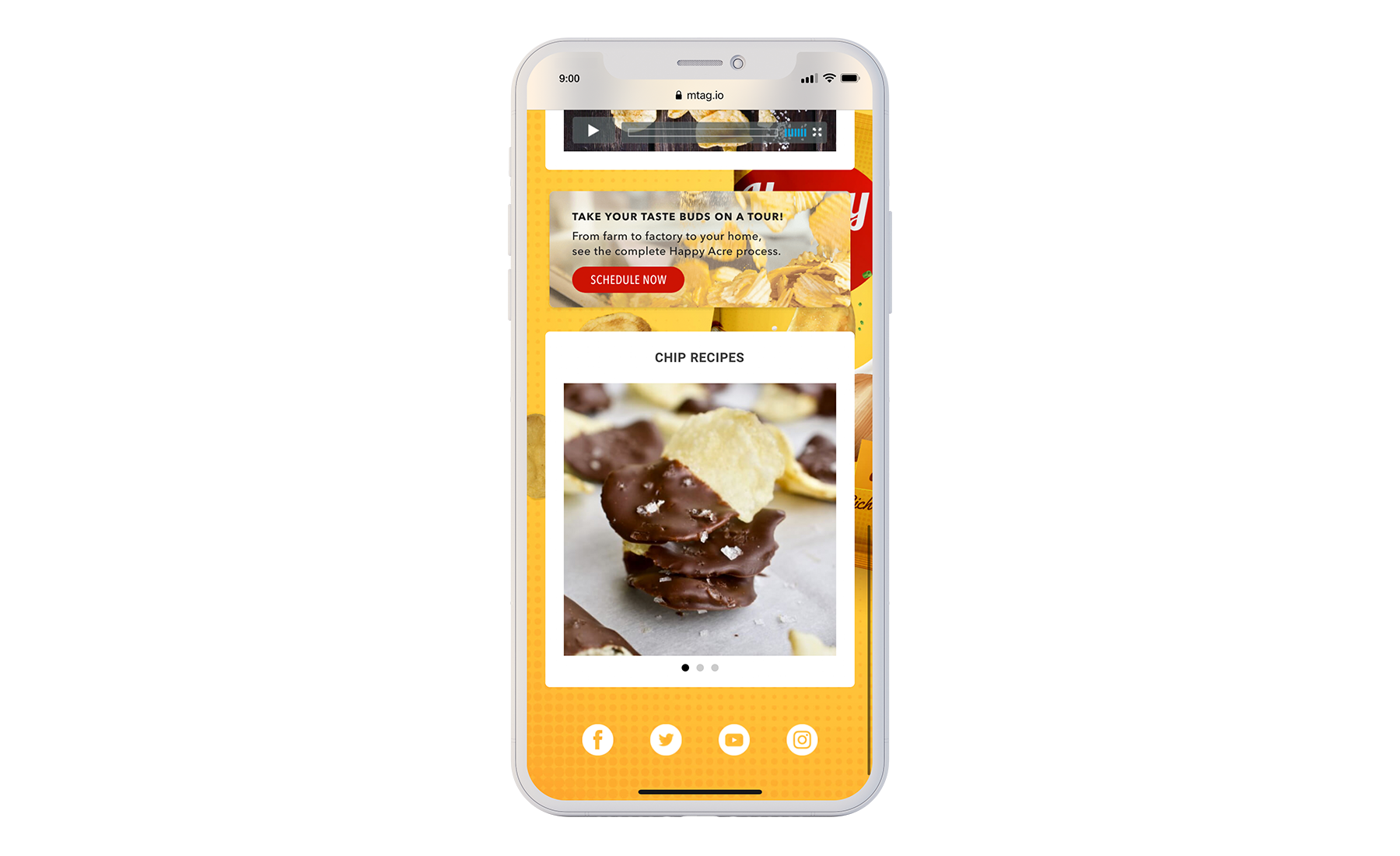 Recycling Data
The most recent data published by the U.S. Environmental Protection Agency (EPA) indicates that paper and paperboard packaging accounts for 75% of all packaging materials recovered for recycling in the U.S.
Learn more by downloading the EPA's Advancing Sustainable Materials Management: 2017 Fact Sheet (November 2019).

Download EPA Report
Paperboard Materials
BillerudKorsnäs
Artisan is also certified as a compostable and biodegradable material
BillerudKorsnäs' operations are fully certified in accordance with ISO 9001:2008, ISO 14001:2004, PEFC™ Chain of Custody, and FSC®Chain of Custody
BillerudKorsnäs is actively pursuing improvements to minimize the environmental impact from all parts of the operations, including entirely phasing out the use fossil fuels in production
Clearwater Paper (SBS)
Candesce® is a premium, solid bleached sulfate board made from virgin fibers
Candesce® features a superior printing surface
Candesce® SBS delivers package strength at 10% lower weights than recycled board (raises product-to-package ratio)
Candesce® is FSC certified
Clearwater Paper is dedicated to promoting environmentally and socially responsible forest management
Both Clearwater Paper paperboard mills are FSC chain-of-custody certified, making Clearwater Paper the only U.S. supplier offering a full caliper range of FSC-certified SBS paperboard
Clearwater Paper invests in continuing education for professional foresters, and has a college scholarship program for high schools located near its operation
Iggesund
Invercote G premium paperboard features a exceptionally smooth print surface
Invercote G is 100% recyclable and made from a renewable resource
Invercote G is FSC-certified
Iggesund Paperboard belongs to the Holmen Group whose business is based on natural and renewable raw materials from the forest
KapStone (kraft)
Kraftpak® is a high-yield, low density paperboard which offers a significant source reduction advantage compared to regular-density paperboard grades
Kraftpak® is a natural, unbleached packaging alternative that is 100% recyclable and made from a renewable resource
Kraftpak® is FSC certified
Kraftpak® is manufactured with high yield pulping strategy and byproduct conservation practices utilizing 58% percent biomass in fuel composition
Kraftpak® is energy efficient and carbon-friendly on a per-carton basis
Neenah
All Neenah folding board papers are FSC® certified
All Neenah folding board papers are made with 100% renewable green electricity
All 100% post consumer colors are Processed Chlorine Free (PCF)
Neenah Folding Board is a premium, natural choice available in a variety of finishes
Neenah Century C1S 100PC is made from 100% Post Consumer Waste (PCW) fibers
Mohawk (mixed sources)
Loop (formerly Renewal) is made from 80% Post Consumer Waste (PCW) fiber
Loop was developed to meet the needs of brand marketers seeking a premium board with highly sustainable qualities for luxury packaging
Loop features a lush uncoated surface that accepts ink beautifully and performs extremely well throughout the entire finishing and converting manufacturing process
Loop's premium surface is very tactile and lends itself to a wide range of printing and finishing techniques
Loop is FSC certified (mixed sources)
Loop is manufactured with Green-e certified wind power
Loop is manufactured carbon neutral
Mohawk Fine Papers joined the U.S. EPA Climate Leaders program to further develop greenhouse gas reduction goals
Mohawk Fine Papers' mill has earned FSC Chain-of-Custody certification
Monadnock (mixed sources)
Envi PC 80 is made from 80% Post Consumer Waste (PCW) and 20% responsibly sourced virgin fiber
Envi PC 80 is designed to meet the luxury marketplace need for environmentally friendly packaging
Envi PC 80 is manufactured Process Chlorine Free
Envi PC 80 is FSC certified (mixed sources)
Envi PC 80 is manufactured with Green-e certified 100% renewable electricity
Envi PC 80 is manufactured carbon neutral
Monadnock's mill is the only premium uncoated text and cover paper mill in the U.S. with a certified ISO 14001:2004 Environmental Management System
WestRock (recycled)
Renew100™ Angel low density coated recycled board is made from 100% recycled fibers (average 35% PCW)
Renew100™ Angel features a smooth print surface for eye-catching graphics
Renew100™ Angel is FDA compliant for direct food contact
WestRock has long been committed to practicing environmental sustainability, having started with up-cycling in 1917
WestRock has continued to build processes around environmental sustainability by expanding operations to contribute to key stages
Folding Carton Samples
Contact us for more information or to request a free folding carton sample kit. The kit includes examples of different paperboard substrates and capabilities, including specialty UV coatings, cold foiling, foil stamping, embossing, and windowing. All are designed to attract the consumer's attention when and where it matters most—at the point of sale.
Contact Us
Sustainable Development Goals (SDG)
Diamond Packaging supports the United Nations' Sustainable Development Goals (SDG).
The Sustainable Development Goals provide a taxonomy around which data can be monitored, managed, collected, collated and reported.
Diamond measures and reports on where existing business practices and/or projects impact on one or more of the SDGs, including:
Learn More
Production Worker (2nd and 3rd Shifts)
Diamond Packaging, a global leader specializing in developing innovative and sustainable packaging solutions, is currently recruiting for full time 3rd shift folder/ gluer operators to join our Finishing Department. Primary responsibility is to operate multiple gluing and window machines and related equipment based on equipment operating specifications. Experience on Bobst equipment is preferable, but not necessary.
Learn More
---

"We are excited to introduce Diamond Lockbox™ as a natural evolution in cannabis packaging design," said Dennis Bacchetta, director of marketing. "The Lockbox™ designs are a synergy of creative structural design, beautiful aesthetics, and industry-leading sustainability practices that Diamond is known for."

---